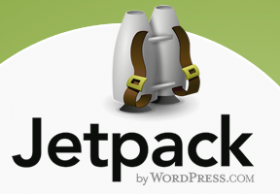 If you haven't been following WordPress development closely this past year, you haven't missed much. The last major version of WordPress, 3.4, was released On June 13th and the next, 3.5, is scheduled to be released on December 5th.
Neither version added what could be considered major user-facing features, especially to bloggers who are already working on the platform. Version 3.4 introduced greater theme controls and improved localization while 3.5 will introduce a new default theme and revamp the upload/insert workflow.
While all of these are great features and important to have, they don't exactly set the world on fire with new functionality either. They're incremental improvements and not sexy new features that get bloggers excited about new releases. However, cautious updates make sense given that it's important for the WordPress core to be stable and consistent for the many corporate applications it sees these days
However, that doesn't mean WordPress is being left to stagnate. Automattic, the company behind WordPress.com and primary driver behind developing the WordPress platform, has been dishing out a bevy of new features and tools, but they haven't been baking it into the WordPress core. Instead, they've been taking advantage of WordPress' plugin architecture and have built a plugin of plugins, named Jetpack, to incorporate new features they don't want to code into WordPress itself.
While the reception of Jetpack was somewhat cool at first, it's grown to incorporate a wide number of features, many of which have been widely requested by bloggers for some time.
So, keeping in mind that Jetpack is being rapidly updated, what are some of the best features it adds? Here are of the best to consider.
If you've liked the comments that are on WordPress.com but have been disappointed that they haven't been brought over for self-hosted users to use, wait no more. Jetpack Comments not only offers an attractive comment form, but allows your visitors to login using Facebook, Twitter and WordPress credentials.
It may not be a replacement for a more robust system like Disqus, Livefyre or even Automatic-owned Intense Debate, but it's powerful, attractive and, for most sites, a big improvement over the default WordPress comment system.
This is one of the newer Jetpack offerings and one of the more important ones.
Caching and site acceleration are big issues for WordPress blogs. Though Jetpack doesn't have a full caching system such as W3 Total Cache or WP Super Cache, it does have Photon, a service that will host and serve your images off the WordPress.com content delivery network.
The advantages of this are legion. Your images will load quicker, coming from WordPress.com's global network of servers, it will reduce the bandwidth your spend on your server and, overall, your site will be faster. Best of all, it's free and only takes a single click.
While it's not a robust Content Delivery Network, such as Cloudflare or Distil, meaning that it won't cache other static content such as your JavaScript, CSS or other files, it's a good start and may be all that some sites, in particular image-heavy ones, need.
If you run more than a couple of WordPress blogs, keeping track of all of them can be a chore, especially the comments. Notifications allows you to register all of your blogs with WordPress.com, through Jetpack, and get notifications of comments for all of your sites in your admin bar.
This means, even when you're reading or working on Site A, you'll get a notification of a comment on Site B in your admin bar and you can also quickly hit the drop down and see comments for all of your sites.
If you combine this with the new feature to get mobile notifications on your iOS device (iPhone, iPad, etc.) then you can always be aware of new comments when they are posted, without checking your email.
While its controversial to automate your social media efforts, especially on Facebook where posting from connected apps can severely hurt the number of people who see your post, for many it's a necessity and the Publicize feature makes it easy, directly connecting your WordPress installation with Twitter, Facebook, LinkedIn, Tumblr and more so that you can instantly promote anything you publish.
Best of all, you can make changes to your posts, adding @replies, hash tags and other information before sending them out.
All in all, it's a simple but powerful tool for promoting your posts via social media.
This was one of the first features put into Jetpack and the plugin for this predates Jetpack by a good bit. However, there's no doubt that the WordPress.com Stats feature remains one of Jetpack's highlights.
While the stats aren't as robust as Google Analytics or other statistics platforms, they are immediate, available in your WordPress admin area and can give you a critical overview as to what's happening on your site today.
While you certainly don't want it to be your only statistics package, but it's the one that many WordPress users look at the most.
Bottom Line
Whether you agree or disagree with the approach Automattic is taking with WordPress development, the end result is that, if you want the latest and greatest WordPress features, you're going to need to get Jetpack.
While many of the features in Jetpack aren't particularly interesting or are aimed at a niche audience, such as the Beautiful Math feature and Gravator Hovercards, many of the features are very important and, most likely, major feature releases in the future will be done through Jetpack rather than the WordPress core.
So, while you will have to wait until at least December 5th for a new official version of WordPress, which even then will not have much in the way of new user-facing features, there's plenty of new "official" features you can append to your WordPress right now with Jetpack.
Just be careful to disable the features you won't be using. While it most likely won't impact your site's speed, as with any plugin, there are security risks and the less you have active, the better off you are.