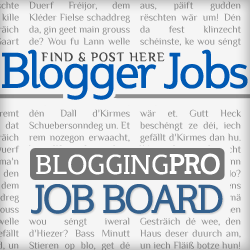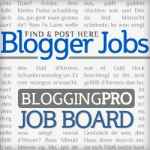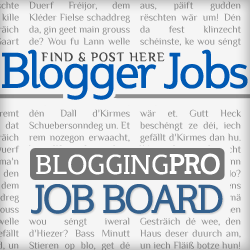 How did the month of November treat you? Hopefully, you've have a really good month, so that you can plan for the holidays to your heart's content.
Here are this week's Job Board highlights. Good luck!
A marketing communications agency needs freelance copywriters, but not just any writers. They need people who are passionate about B2B marketing and not just be able to string words together. If you have the experience and are based in Chicago, go for this job!

Do you feel comfortable writing about topics such as corporate finance, accounting, treasury, and finance technologies? Can you write in different styles and formats? This telecommute job pays really well, so if you think you are able, you might have the perfect gig before Christmas!
Whizzpost, an online news content aggregator, is looking for journalists who want to contribute to their content. General news, tech news, and business news is what they are looking for.
Sportswriters, listen up! You might find this writing gig interesting. If you can cover any of these: Cricket, NFL, NBA, and Baseball, then try it out!
Got a track record for writing successful grants? Here's a telecommute gig for you.
Author:
Noemi Tasarra-Twigg
Editor of Splashpress Media, writer, and geek bitten by the travel bug.