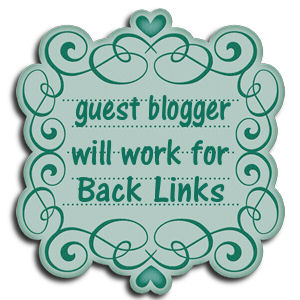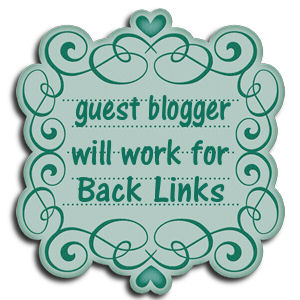 Guest blogging is all the rage these days. Two years ago when I started guest blogging, very few people were doing it and a guest post on an A-list blog is guaranteed to result in around 200 – 1000 visitors; sometimes more.
Not anymore, though. You'll be lucky if you get 100 visits today from a guest post on a popular blog.
Why?
There are a host of reasons for this:
Guest blogging has become very competitive today, to an extent that a lot of blogs now publish only guest posts; that's a new blog their reader has to check out every day
Most of the guest posts published today aren't properly written, giving guest posting in general a bad reputation
Due to how widespread guest posts are today, people are starting to develop a kind of blindness towards guest posts in general; you remember "banner blindness" a few years ago when banner ads was all the rage?
Does this mean guest blogging no longer works?
No, guest blogging still works. In fact, there's no better time for you to get the best from guest blogging than now. However, you'll only be able to benefit from guest blogging if you know what you're doing. Here are 10 guest blogging rules you should follow if you want to get results:
1. Don't Guest Blog for Traffic, Guest Blog for Links
With over 2 years of experience guest blogging, I've experienced success guest blogging for traffic and for links.
In my experience, guest blogging for links beats guest blogging for traffic. This is mostly due to the fact that everyone is guest blogging these days and it becomes difficult for readers of your guest post to decide which blog they'll be checking out; by guest blogging for links, however, whether just 3 people decide to visit your blog from your guest post, or whether a thousand people did, what matters most is the authority of the blog you guest blog on.
I did a guest blogging campaign awhile ago to observe how effective guest blogging for links is compared to guest blogging for traffic and the results were stunning.
A year later, I've gotten an additional 100,000 search engine visitors to my website as a result of that guest blogging campaign; when I did the math, it totaled an average of over 2,000 visitors from each guest post I submitted.
I wrote a case study about it here.
2. If You Want to Guest Blog for Traffic, Write a Case Study
While it is recommended to guest blog for links instead of traffic, there will be cases where you can't pass on the instant traffic you can get or when you can get both traffic and links. In situations like this, I've noticed that the best way to get results is by writing a case study.
In every situation in the past two years, a case study guest post has always resulted in at least 3 times more traffic for me compared to a guest post only offering tips. People read guest posts every day from people giving them tips, what they want is someone with real experience who can get results.
3. Everything Starts and Ends with Your Pitch. Make it Count
If you have a blog, you probably get those kinds of "pitches" from guest bloggers who want to offer you "free content" and who only want "two dofollow links in return".
Pitches of this nature don't work; from my personal experience and interaction with other bloggers, these kinds of emails get thrashed immediately. Everything starts and ends with your pitch; if your pitch isn't great, you won't even have an opportunity to submit your guest post. You might want to read this Sparring Mind article for tips on how to write an email that get results.
4. Don't Expect Quick Results
Most people try guest blogging and then give up a few weeks later, because "it doesn't work".
Guest blogging isn't any different from running a business; you put in the effort, consistently. You wait, and you get results. Don't expect anything contrary to this to work.
Whether you're guest blogging for links or traffic, there's no magic to it; there's a learning curve and testing period you have to go through and you can only go through this period if you try AND if you wait.
5. Avoid Lacing Your Guest Posts with Links to Your Website
Whenever you submit a guest post to a particular blog, don't include a link inside the guest post just to get a quick link. If your link won't complement the article or benefit readers of the article, don't insert it.
When writing guest posts, your relationship with your host blogger is very important and a quick way to destroy this relationship is by not caring for the blogger's audience; by spamming your guest post with links to your blog at every opportunity you get.
6. It Doesn't End with Your Guest Post
With guest blogging, it's not just about getting traffic. Instead, it's about what you do with that traffic. When you write guest posts, make sure you don't neglect your own blog.  You'll get more results if your blog is properly tended to and if the guest posts you write complement the subject of your blog.
7. Read the Guidelines
This particular rule seems basic, but a lot of problems people experience with guest blogging will be solved if this rule is consistently followed.
Most of the problems you will experience when trying to write for a particular blog are covered in the blog's guest blogging guideline. You'll prevent a lot of problems by constantly reading the guidelines.
8. Quality Trumps Quantity
Guest blogging is ineffective for most people today because the focus is on quantity, not quality.
A quality guest post on an authoritative blog will give you better results than 10 poorly written guest posts on poor blogs. This is not a numbers game; remember that every single guest post you write represents your brand, so make sure you put in the effort to ensure every guest post you write is of top quality.
9. Invest in the Numbers
Even though quality should be your priority, numbers can also be very powerful.
The more guest posts you can get published on the right blogs, whether for backlinks or traffic, the better results you'll get. Guest blogging isn't something you just do and forget; it's something you have to invest in, consistently, so you can get the results you desire. In fact, if possible, commit yourself to publishing a set number of guest posts on other blogs every month.
10. Feel Free to Break Any of these Rules
As you'd have guessed, none of the above tip is a "rule"; as in, it's not set in stone. In my two years of guest blogging, the things that got me the most results were things I was advised not to do.
In other words, there's no golden rule when it comes to guest blogging. It's all about experimenting and repeating what works for you.
Feel free to break any of the above "rules" if that will help you get results!
Joseph Oni is a professional guest blogger with over two years of experience. He writes about guest blogging at GuestBloggingTactics.com. If you're looking for someone to help with your guest blogging campaign, check out his guest blogging services.