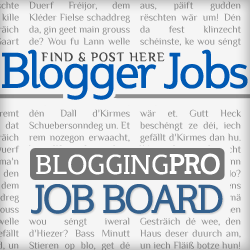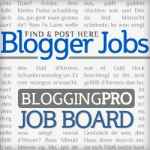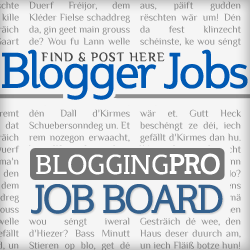 Hey, it's Friday again! What are you looking forward to this weekend? I hope you all had an awesome week, but before you leave work mode behind, here are the highlights from this week's Job Board.
If you're free for a couple of weeks, and you have experience doing copywriting with a focus on healthcare, this offsite opportunity pays rather well. Sales sheets, brochures, white papers, and other material will be required of you.

A publisher of statewide agriculture guides is looking for freelance writers who are knowledgable in the agribusiness sector. You have to be a good researcher as well. The position is telecommute.
Do you want to work in email and web marketing? This telecommute gig requires a writer who can write effective copy for external marketing campaigns. You may also opt to work from the Bethesda offices, if you prefer to do so.
Are you based in Philadelphia? Are you passionate about the scientific community? Are you willing to take revenue share as compensation? If so, then this gig might be a perfect fit.
Mergers and acquisitions are not always pleasant, but writing about them is a different matter. If you are based in Toronto, and you don't mind keeping tabs on this topic, send in your application now. It's a telecommute gig.
Author: Noemi Tasarra-Twigg
Editor of Splashpress Media, writer, and geek bitten by the travel bug.