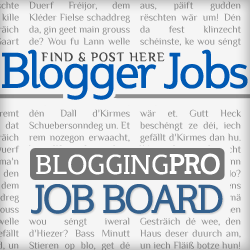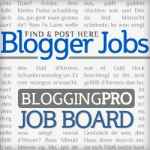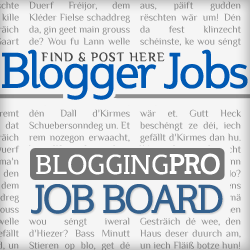 Are you swamped with work and holiday parties to attend? I hope you're enjoying yourself in spite of the hectic days.
Here are the highlights from this week's Job Board. Luck!
Calling technical writers who have experiencing writing APIs! You have to be based in or near Mountain View, CA, as the job, while part-time, requires you to work on site.

Social media junkies, why not make good use of your time? TMCNet is looking for a social media writer in San Diego, and if you are always updating your Facebook or Twitter account anyway, this might be an interesting gig.
Got research skills? Can you write a technical health book? If your answer is yes to both, and you think you can finish the book in 150 days, click away!
Experienced press release and marketing writers, this is for you. If you have some knowledge about the manufacturing sector, start negotiating your compensation for this remote position.
When was the last time you went roller skating? If you think that roller skating should be the national sport, and you can write about the topic well and passionately, the RSA wants you. You can do the job wherever you are.
Author: Noemi Tasarra-Twigg
Editor of Splashpress Media, writer, and geek bitten by the travel bug.