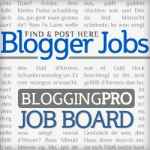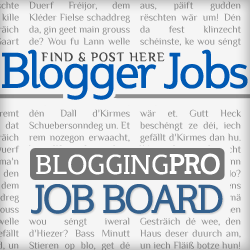 I hope you're all enjoying a good Friday morning, in spite of all the talk about the end of the world. We have had a good run this week, and we'd love to share the best of the jobs from our Job Board today.
Wishing you a great pre-Christmas weekend!
Are you interested in human resource-related news? Are you based in California? If you can cover this topic, and you want to earn something from it, take a look at this listing and go for it!

How much time do you waste spend on playing video games? Why not make money while you're at it? Den of Geek needs a few good gamers, and you just might be what they are looking for!
Can you sell rice in China with your writing? If you have a very persuasive way with words, and you are based in Norfolk, VA, WAVY will be happy to take you on for their commercial scripts.
Addiction and recovery is a very sensitive yet important topic. If you have an interest in writing about this, TheFix wants you. They have a couple of projects that need to be completed efficiently and need a telecommute writer to help them out.
What do you do most online? If you spend most of your online hours reading and commenting on technology news and blog entries, you might want to turn that into a money-making activity. Apply for this technology blogging position, which is open to people from Oregon. It's a work at home gig.
Author: Noemi Tasarra-Twigg
Editor of Splashpress Media, writer, and geek bitten by the travel bug.