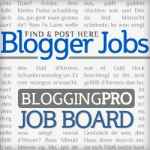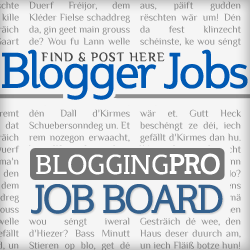 Happy holidays to all of you! Have you recovered from the Christmas festivities, and are you ready to usher 2013 with all of your energy?
We have not seen a lot of job listings this week, mainly because of the holidays, but we have a handful which might catch your interest.
Got multi-personalities in your head? If you can translate this into writing for different online sites with different styles and topics, then you might have a good opp here.
Firearms are a hot topic these days, with both camps going up in arms about their opinions. If you have a passion for firearms, this journal editor position offers a good opportunity. You have to be based in Seattle to apply.
Experienced bloggers are need for various web sites focusing on a wide variety of topics. You can be based anywhere in the world, so go for it if you're looking for a home-based gig!
Wishing everyone a prosperous New Year!
Author: Noemi Tasarra-Twigg
Editor of Splashpress Media, writer, and geek bitten by the travel bug.