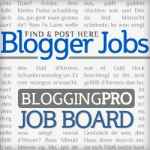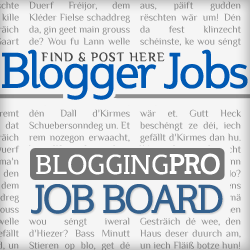 Happy Friday, everyone! You might have noticed a slight dip in job listings in the past two weeks. Our apologies for this, as I had a medical emergency. We're back, though, and we're eager to bring you even more jobs.
Here are the highlights for this week!
Got the skills to simplify concepts so that readers don't have to exert much effort in understanding your copy? Can you take existing business content and adapt it for resellers? Get on board for this offsite gig.

Copywriting for marketing purposes is not as easy as it may seem, but if you have the chops to craft high-level copy, you might be the one the Washington Athletic Club is looking for. The position is remote and on an on-call basis.
Some people are good writers, but it doesn't mean they can create a book from start to finish on their own. This seasoned businessman needs some help in organizing, formatting, and editing his book, and if you have the experience, you might want to help him out. For a fee, of course.
Canada-based writers who are experienced and can write news-style stories, this gig is for you. Researching, coming up with story ideas, and writing – if you can do all these, this telecommute position is very interesting.
Got a nose that can sniff out facts that some people may not want to see daylight? Are you based in Chicago? Take a look at this freelance gig offered by the Better Government Association of Illinois.
Author: Noemi Tasarra-Twigg
Editor of Splashpress Media, writer, and geek bitten by the travel bug.