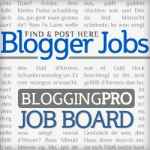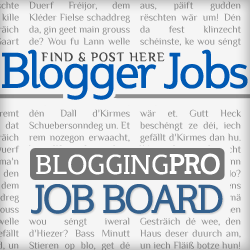 Happy Friday once again! How did this week treat you? I hope you've all been busy with work, and that you're looking for to the weekend for some R&R.
Here are the highlights from this week's Job Board, in case you want/need to apply for another gig or two.
Are you and Android chick/dude? Do you have a strong interest in mobile games on your Android device? You might want to give this gig a go.

Canadian resume writers, this part-time, on-call position presents a good work-at-home opportunity. You have to be a pro, and it is best if you can be available at short notice.
If you've heard of Open Colleges, and you are enthusiastic about education topics, you might want to check out this blogging gig. As long as your English is flawless, have a background in education, and know how to use Google Docs, you'll have a good chance.
CoolHandle is a web hosting service provider located in Los Angeles, CA, and they are looking for a freelance writer. If you can write very convincing sales copy, go for it!
It's not all about mom bloggers. Dad bloggers are also wanted, and if you are experienced, entertaining, and reliable writer, the Pregnancy & Newborn Magazine wants you!
Author: Noemi Tasarra-Twigg
Editor of Splashpress Media, writer, and geek bitten by the travel bug.