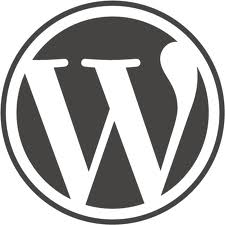 Are you worried about your personal information being shared with the world or perhaps handing over your readers information to unscrupulous users? If you're not worried maybe you should be. In 2012 several high profile networks were breached and the data collected from those networks was often left unencrypted for easy data theft.
From LinkedIn and Yahoo to Dropbox and Nvidia unhashed data collection led to usernames, passwords and other information being spread across the internet.
IT security has become such a critical issue that Comptia sy0-301 exam classes and other IT security exams and college degrees have witnessed drastically increased enrollment numbers. As more IT professionals attempt to fill a void that has been left open by lazy and untrained IT security technicians we can be hopeful for a more secure future.
Learning proper IT security is not a simple processor, students must understand Network Security, learn about compliances and operational securities and understand threats and vulnerabilities which are continually increasing in complexity.
While the complexity of IT security continues to grow, the option to simply implement basic protocols could have saved LinkedIn, Yahoo and other company's from handing over customer information in such a simple way.
But IT security doesn't just belong in the hands of the "big guys," many of our reader with WordPress, Joomla and other open-source platforms can also benefit from understanding the basics of proper security protocols. There is barely a single month that goes by where we don't report on some type of major security breach within the WordPress platform or one of its third-party plugins.
To avoid issues with online security bloggers should understand at least the basic aspects of IT security. A great way to begin the understanding process is to visit, read, and comprehend the WordPress Hardening Codex. We also recommend visiting the WordPress plugin repository and examining the various WordPress plugins (proceed with caution) which provide software hardening and various monitoring tools that can protect your WordPress blog from outside attacks.
Are you ready to jump in and given IT security a try on your own or will you continue to rely on WordPress, Joomla and other software applications to do the job for you at their own leisure?
Author: BloggingPro