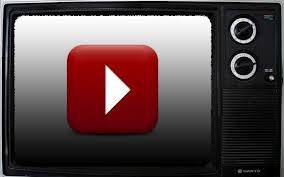 YouTube is the number one source for online video viewing worldwide. From pet vids and music videos to how-to-tutorials and "make money blogging' captures, the network is massive and provides most users with every type of video they could possibly want.
While the actual size of YouTube is impressive, many bloggers do not realize the importance YouTube can have on search engine optimization (SEO).
When uploading a YouTube video the name of the video being uploaded should match the users keyword focus. For example, if you are trying to attract people to a blog about "rescuing pitbulls" you will want to include that keyword phrase right at the start of your YouTube video. Some YouTube SEO experts also suggest including your website name at the end of the title although for purposes of avoiding the feel of spam I typically avoid that practice.
After naming your YouTube video it is essential that the video description also focus on the keywords you are attempting to target. Use the keywords directly at the start of the description to attract the strongest SEO possible is always suggested. 
Also remember to use keywords in the tags for each video. Tagging not only provides relevant related video information, it also provides a foundation for indexing videos based on their main themes (keyword focus).
Finally, and most important, make sure to include a link to your targeted information.  The link to your own website should be included near the start of the description. For example http://rescuingpitbulls.com would create a link to your source site. You must include the http:// action in order to create a YouTube link.
When linking to your own content you should drill down to the relevant page for the video you are focusing on. For example if your website is http://rescuingdogs.com and the pitbull rescue is at http://rescuingdogs.com/pitbull, you would focus on that linking structure.
About the Guest Author
Matthew is a blogger and TV expert who splits his time between expert satellite technical support and blogging about search engine optimization.