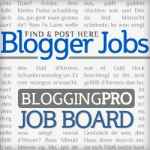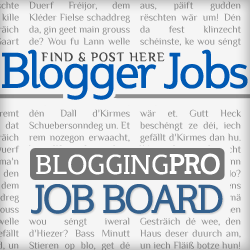 How did your Valentine's Day go? Either you had the time of your life, or you escaped it unscathed. In any case, I am sure you're looking forward to the weekend. Before that, here are some of the most interesting jobs from the Job Board this week.
Good luck!
Demand Media is one of the more popular companies hiring writers, and if you've always wanted to work for them, here is your chance. The pay is good, and you simply have to follow their guidelines.

Know all about the latest and hottest fitness trackers and apps before anyone else does? Do you actually spend money on all these gadgets to help you live a healthier life? This blogging gig will fit you perfectly!
Beauty does not equate to overly feminine, do you agree? If so, and if you can write copy for various platforms and audiences, this offsite copywriting gig can be rewarding.
Writers with solid experience in news writing, this gig is for you. If you can cover the LA commercial real estate scene, and you don't let any detail pass you by, hit the link to apply now!
Dallas-based proofreaders who want to work in a magazine set up, this position might catch your eye. It requires only 24 hours a month. Make sure you know all about the magazine before applying!
That's it for this week. See you on the other side (of the weekend), folks!
Author: Noemi Tasarra-Twigg
Editor of Splashpress Media, writer, and geek bitten by the travel bug.