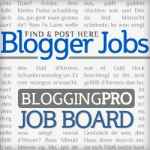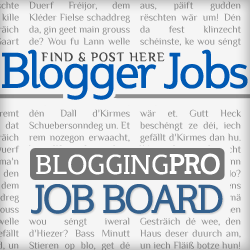 Good morning, everyone! Here are the highlights from this week's Job Board. Good luck!
Freelance journalists who have extensive experience, you might want to take a look at this high-paying opportunity from USA TODAY. They need people who can find the most interesting angles in complicated stories. And if you're a photographer, too, there's even more work for you.

Are you a real photography expert? If you can write about photography, techniques, equipment, etc. and you really know a lot about the topic, apply for this gig!
People's attention spans have gotten so short, but there are still a lot of readers out there who want to read longform. If you have the chops to come up with high quality longform content, this gig is for you.
Technology bloggers are not uncommon these days, but do you have what it takes to create pieces that are excellent? Do you pay attention to detail? Are you self-driven? If your answer is yes to everything, then this freelance gig might suit you.
Is your love for gossip and entertainment is so great? Do you need some exposure? This non-paid contributor position might be worth checking out.
Author: Noemi Tasarra-Twigg
Editor of Splashpress Media, writer, and geek bitten by the travel bug.