When it comes to internet marketing, it's safe to say that Google are the masters – in fact they pretty much invented SEO (intentionally or otherwise) and most forms of marketing are reliant on the search giants to some extent. But there's a bit of a paradox there if you look closely, that being that Google is the perhaps the only site on the web to whom SEO doesn't apply. There's not much point in Google trying to get to the top of the SERPs, seeing as you'd have to be on their site already for that to be any use…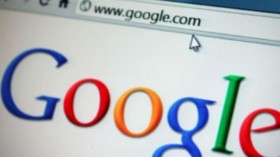 So what does Google do when they need to get hits/attention? How do they ensure people keep talking about their service and keep coming back? They do what any business has done for years: proper, old-fashioned marketing and PR.
This is something that's very relevant to other webmasters today too. With the changes to SEO lately causing a lot of disruption in the industry, it's this kind of old fashioned marketing and promotion – or 'Proper Company Promotion'/'Real Company Stuff' as it's being called – that a lot of web marketers are turning to instead. So what can we learn from Google themselves when it comes to generating buzz for our site and making people want to share? Here are some of their best techniques…
The Doodles
'Google doodles' are the images that appear on the Google homepage in the place of the normal Google logo and that are often interactive. Sometimes this will be a static image to commemorate a special date, but in other case it can be more – such as the Star Trek story or the highly entertaining Pac Man game.
The doodles are a brilliant form of promotion because they get people talking about the story and passing the news on to their friends. Someone who doesn't do regular searches through Google, or a Bing! aficionado might reasonably check out Google just to see those Doodles, and that's good news for the company. The same goes for Google's Easter eggs, such as the 'do a barrel roll' line.
Here Google has found a creative way to breathe new life into an otherwise very familiar page and generated buzz and traffic for themselves with very little effort. How could you emulate this on your own homepage?
Controversy
They say that there's no such thing as bad press, and when it comes to generating internet traffic that old adage is particularly true. While Google has promised to 'not be evil', they still find many ways to create controversy and discussion – whether it's through their policy changes, algorithm updates or alterations to the guidelines this is going to get people ranting on forums and newspaper columns. As long as the word 'Google' is mentioned enough times in there though, this will only prove to be a good thing for the company. The message here then is not to be afraid of doing something unpopular – it might just get you some more traffic.
Penalizing Big Companies
And speaking of controversy, it doesn't get much bigger than publicly 'blacklisting' a well-known brand. In 2006 Google reduced BMW's page rank to zero in response to what they saw as manipulative SEO strategies. On the one hand this sent out a clear message to optimizers and businesses, but at the same time it also guaranteed media coverage for Google. Other companies to suffer this fate include Newsday, JCPenney, Forbes, OverStock, Interflora, iAcquire and more – each bringing Google more headlines.
Stunts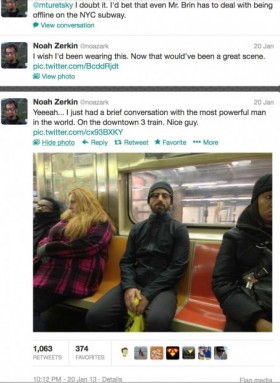 Google aren't just taskmasters though – they're also a rather quirky company by anyone's standards. Whether it's the Dinosaur skeleton outside Googleplex, the goats they hired to cut their grass, or the fact that they even have a 'Googleplex' in the first place, you never have to look hard to find something worth writing about the company. Google of course aren't the only organization to use stunts to promote their brand and other big companies like Virgin have had similar success. The question is, can you mimic that on your budget? Perhaps something more local?
Google are also master of press conferences and trade shows and are well aware of how to generate hype and introduce a new gadget or idea – the skydiving unveiling of Google Glass for instance at Google's Keynote Speech was always going to generate hype. So if you can get yourself an invite to a tech show or conference then go and think about how you might stand out from the crowd once you're there.
Activity
Google is also an incredibly active company and constantly involved in new developments affecting the tech industry, the economy and the web at large. Whether it's the fact that they managed to acquire 53 companies throughout 2011 (that's one a week with one more for good luck…), or the many new high-profile employees they welcome into their fold (including Ray Kurzeil recently), there's again just tons to report on. Even when they're losing employees it gets them attention, or when they write a blog post or release financial data that's news to someone. So avoid being static, even in the way you run your business, and recognize the value of transparency.
Of course a lot of these strategies only work because Google is already such a big brand. If you release your financial data for the year then you shouldn't expect it to be covered in Time magazine necessarily. Still though, it's by using these strategies consistently and combining them with a genuinely good product or website that you will gradually achieve that prominence and keep people coming back to your site and your brand fresh in their mind.
Jeet is co-founder and owner of GetLinksPro. He believes that 2013 may reshape the online marketing industry as more and more business owners start thinking about acquiring links the hard way.
Author:
David Jones
David has been working in the online media industry for over 7 years. He writes about technical SEO for bloggers and is also a Python coding & Linux enthusiast.