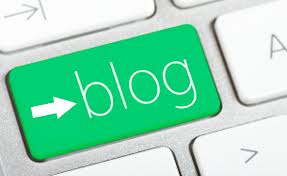 You've done the hard bit, your blog is set up and you've even managed to reach a decent number of regular visitors, but who's happy with decent these days? If you want your blog to achieve more, you need to make sure you're reaching as big of an audience as possible, and today that means one thing: mobile.
Microsoft has predicted that by 2014, mobile internet usage should take over desktop internet usage. It is therefore essential that you roll with the changes.
Making your blog mobile friendly isn't as difficult as you may think, whether it's self-hosted or not. By following a few simple tips, your killer content can be seen and appreciated on devices big and small.
Watch Your Ps and Qs
The physical size and resolution of mobile screens limit the amount of information they can display at any one time, so you need to make sure the font you've chosen for your blog is mobile safe. This means your font should be common on most operating systems across all their respective devices, and is clearly readable on a small screen.
Also, be aware of whitespace around your written content. If it's squashed up and difficult to read, mobile users are going to give up and go elsewhere.
Think Mobile Content
Smart phones have less processing power than desktops, and your blog's mobile viewers don't want or need the same detailed information that you offered them before. It will just slow them down.
Prioritize your content and keep it minimal: fewer words and smaller graphics. Mobile users are more concerned with getting the information they're looking for quickly than they are with viewing fancy imagery that won't look great on a tiny screen.
Remember, flash can't be viewed on a large number of devices so don't use it in your blog.
Think about Orientation and Interaction…
Your blog's design needs to anticipate touch screens, and should definitely not assume the presence of a physical keyboard or mouse. The current buzz when considering mobile users is 'think vertical', as they prefer to scroll from top to bottom rather than left to right.
With fixed desktop screens, landscape, or 'above the fold' design was always imperative. While it's still important to put the most important information at the top of the page, extending the depth of your blog and using vertical elements such as sidebars will make it much easier to navigate (see the next point).
…And Make Navigation Simple
Screen size affects how mobile users navigate your blog. Navigation should be intuitive and simple, with prominent, clear headings that allow users to find their way around easily. Buttons need to be at least 40 pixels in width and height (which is the optimal size for your average fingertip) and far enough apart so your visitor is able to tap (rather than click) the right one.
Be Careful with Advertising
Small screens allow for less clutter. For this reason including advertising is probably not a good idea. Mobile users don't want to be inundated with advertising and won't thank you for including it.
If you're trying to make money from your blog, take the time to see how much you're actually making from any advertisements you've included, and decide whether it's worth alienating mobile users for the sake of it.
User trust is hard to gain and REALLY easy to lose. With mobile security apps on the rise, it's ever more important to know what third party apps you have installed on your site. Even the slightest hint that a page might be unsafe, users will bounce and likely never return.
Consider Responsive Design
By rebuilding your blog responsively (or simply choosing a responsive theme/adding a responsive plugin to your site if you use a blogging site like WordPress), your content will automatically adjust to the size of the device viewing it. This is done using a cascading style sheet (CSS) which basically tells a device how to present HTML.
There are several advantages to responsive web design:
• Your visitors won't have to adapt to read your blog, because your blog will have done it for them.
• Your image sizes will adjust accordingly to your mobile viewers won't have to download large ones.
• Google recommends it – they're committed to accessibility and think responsive design is the future of the internet.
Remember, mobile blogging doesn't have to be confusing. By following the above design basics you'll go a long way towards making your blog more mobile friendly, and achieve all of the goals you originally set out to.