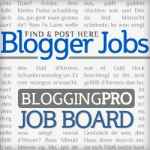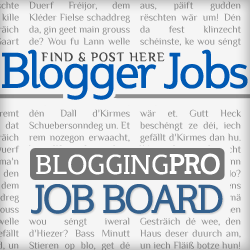 Good morning, everyone! We apologize if you've been experiencing some issues with the Job Board. The tech team is on it, and we're hoping things will be back to normal ASAP.
Here are the highlights from this week's ads. Good luck!
Are you a passionate copywriter who can get your emotions across with your words? If you can speak in truth and love, aiming to influence people positively, GetStoried wants you!

UK-based writers who are native English speakers, check out this telecommute job. Topics cover a wide range of industries, so you can pick out your specialisation.
If you live and breathe tech and media, and you can write engaging posts – both short and long form – that will get people coming back for more, Daily Bits wants you. The site has a wide readership, ensuring that you will also get exposure for your work.
Ever criticized iPhone apps because of the copy? This online gig may please you then – writing copy for a new iPhone app. It's short, but you get to flex your engaging writing muscles.
A New York-based group is looking for social media experts and bloggers – the real kind, not the self-proclaimed gurus. If you have the experience and the energy to get things done, go for this job!
Author:
Noemi Tasarra-Twigg
Editor of Splashpress Media, writer, and geek bitten by the travel bug.