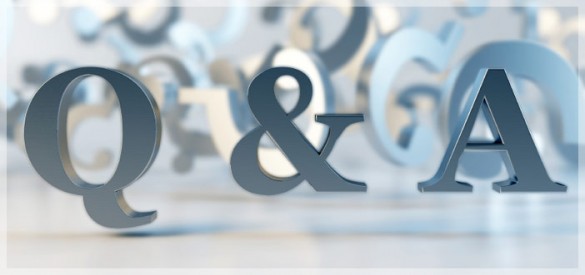 Questions and Answers sites have been around for some time now, and we have some very good examples of this in sites like Quora, Stack Exchange, and Answers.com. But what about your own site? How would a Q&A section fit in? Would a Q&A app be useful to help your visitors become customers?
Q&A tools come in many shapes and sizes, but one of the more interesting things about Q&A is how it can engage with random visitors to your page. Take a traditional web page, with an FAQ link and a Contact Us form. The only way a customer can get in touch with that site is by sending an email or filling in a form. If that customer has a question, they have to fill in all their details, and send them on.
What's bad about this?
Well, for one, it's not easy for your visitor. Secondly, that question may have already been answered by you, and you have to answer it all over again. Finally, that question is great content that you can used to help other visitors, and when it's hidden in a form or lost in email, no one else can see it, learn from it, or use that information. To improve on the amount of information on your page is very important, as this article points out.
One way to improve on this old method of getting in touch with the web site owner is by using a WordPress Q&A app that plugs right into your page. It's as simple as downloading some code and pasting it into your website or blog.
What happens next is the interesting part. Now you have a nice button on the side of your blog that says "Questions". Users can click on that, log in using social media (or remain anonymous) and then post their question. Then you receive an email with the question in your inbox. You can reply to that question, and as soon as you do, the question and answer appear on your blog. The next user who comes along can also see that question and answer and can also ask a question. An auto suggest feature can also help: If the user's question is similar, then the system can make a suggestion to the user – something along the lines of "It looks like this has already been answered", and then show the visitor similar questions that have been asked in the past.
Another interesting thing about Q&A is that it can stay live on one page (general questions) or multiple pages (threaded Q&A). So, if you have an ecommerce store, customers can ask specific questions about specific products, and all the Q&As stay on that page, making it richer and more useful, especially from an SEO perspective. Over time, great questions build up, and they get answered by the moderator, which helps greatly in SEO rankings, as pages come alive with new content in the form of questions and answers.
The best Q&A apps allow questions to flow in from multiple sources, like Facebook, online questions, email, and other blogs, making the source page richer and more interesting.
One great example of a Q&A widget is Pubble, which is a free app that any WordPress site, website, or Facebook page can use. It is simple to set up and deploy, you can add moderators, and choose styles and colors for your questions tab. What's really innovative is the voice ask feature. If you're visiting a blog on Chrome, you can ask a question using your voice. Pubble also works on responsive sites on mobile phones. It has been deployed on hundreds of pages already, but the company just launched its new version this week. To download the app for WordPress, go here.
Lead image via IERF