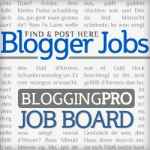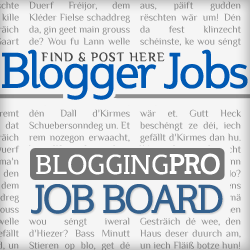 How's it going, folks? The last weekend of April is around the corner. Are you going to do something special to reward yourself?
Before you kick off those shoes, here are the highlights from this week's Job Board.
A virtual newsroom is looking for a digital copy editor to work remotely. They use browser-based CMS, InDesign CS4, Adobe PDFs and Google documents, as well as basic in-house systems. If you're more reliable than anyone else you know, hit Apply!

Do you always have something to say about stuff that you read? Put that to good use and be a book reviewer for Kirkus Media. They need people to review indie authors, and reviewers can be based anywhere.
Internet Brands needs columnists from New Orleans to share their knowledge of the city. From nightlife to dining to hidden treasures – if you have the dish on these, then go for this telecommute position.
MyCityNetworks needs people in Ft. Lauderdale/Broward to visit local businesses such as spas and restaurants. The goal is to review these establishments, and you get paid for it!
Got experience writing for the US Hispanic/Latino community? You don't have to be able to write in Spanish, but if you do, then you'll get even better pay. Check out this listing now!
Author:
Noemi Tasarra-Twigg
Editor of Splashpress Media, writer, and geek bitten by the travel bug.