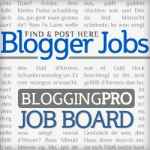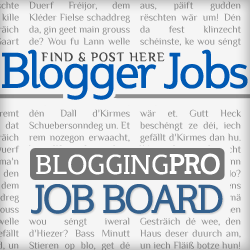 Good morning, folks! How's the weather where you're at right now? It's been scorching hot in my neck of the woods, and I'd give an arm and a leg for a bit of rain. I hope that you're all doing well, and that you'll get some good job leads today.
Happy weekend!
USA Today is looking for a sports writer who can be based anywhere. They prefer someone in McLean, VA, though. Make sure you've got the talent for writing grabby headlines before you apply.

An Internet marketing company is in need of a writer/blogger who can write good pieces quickly. They are looking for a home-based worker, so this is perfect if you're looking for something on the side.
If you've got a network of blogging connections, and you are able to post on various sites, this gig is an interesting one. You need to write 500-word articles and place them on good blogs. Good pay, too!
Aeria Games is looking for for a Localization Editor. You have to be based in Santa Clara, CA, and you need to have an excellent command of the English language. Oh, and you've got to know the gaming mindset.
Are you always out fishing if you're not working? If you have the knowledge of all sorts of fishing, and you can hold your own when it comes to writing, this online gig is more than worth a try.
Author:
Noemi Tasarra-Twigg
Editor of Splashpress Media, writer, and geek bitten by the travel bug.