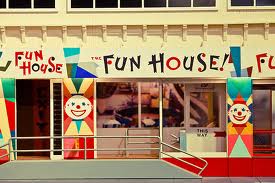 It doesn't matter if you're a huge business or a freelance writer, the importance of having a regularly updated blog is super essential. In our modern age of smartphone, five second attention spanners and… SQUIRREL! Sorry, where was I. Oh yes, in the digital age, we want it here and we want it in an instant. Start to fall behind and you might not find your way back.
This makes having a blog all the more important, and knowing what makes a good one can increase the amount of traffic that comes to your site and build you a reputation as an authority in whatever niche you work in or whatever it is you blog about. In order to do this though, you need to be able to put it all together: Knowledge and personality – and then find the time to keep doing it. Find the time and you'll start to get the hang of it, and the more you enjoy it, the more your readers will too.
Here are a few tips that can help you create and maintain a good blog that should keep your readers happy:
Keep it Short and Sweet
Essays are great, but do the majority of people visit a website or blog to read a 5-10,000 word dissertation on a subject? No. They download that and read it when they have more time to do so. The majority of blog readers are taking 5 minutes out of their day to read something fun and interesting, so keep your blog posts short and sweet. If you can say everything you need to say in 200 words, so be it. Don't feel the need to pad it out. It'll become less concise and most likely bore your reader away from the screen. That said, if you can write 500-1000 words on a subject, you should definitely do it. Just break up the text with sub-headings, images and maybe even some video clips if you feel the need.
Back Yourself Up
Nobody likes to be tripped up, and it can be just as embarrassing online as it is in the street. There are people who are going to critical of your work, and that's fine. Don't rise to it and always be professional and you'll be fine. The issue comes when you don't provide your sources or your research gets holes punched in it, and you get exposed by somebody. This comes from not doing sufficient research and not citing your sources. Do this, and you'll be fine. It's tough to come back from being caught out for not doing your research. It could harm your long-term reputation and standing, so back yourself up all the way. That way you can defend yourself against any naysayers.
A Feast for the Eyes
Whether you're writing 100, 200 or 2,000 words on a subject, it's always good to give the reader a little something to look at. Your blog should be designed in a way that shows it off nicely with a good layout and plenty of colour, but it's up to you to make it really stand out from the crowd. Nothing elevates content better than nice, high resolution images and some HD video. It can really separate your blog from the bog standard posts. Just make sure you have full permission to use the images and video. You don't want to be forced to take your post down due to a clumsy copyright issue.
Keep Updated on Your Subject
If you're going to write regularly on a subject, it stands to reason that you're going to keep up to date with all the latest developments and trends, and then communicate that back to your followers. This is a great way to create a long standing relationship with your subscribers, as they will begin to trust that you will always be up-to-date on what is happening in the industry. If you can be their first port of call – even over a news site – than you are in a really good place. A great way to do this is to sign up for Google Alerts on the subjects you are most interested in. It will keep you updated on all the news and you will have all that information right there in front of you. It's up to your then to make that news your own. Add your personality, opinion and expertise to the subject though, don't just be another blog guilty of churnalism.
Use Your Friends
Nothing improves the authority of a blog than having guest authors and interviews on the site. It shows that you're more than capable of stepping aside and letting another expert have their say, and it can really improve your standing in your specific niche. If you're a freelance writer, get involved with other writers in the community and ask them to write about their experiences on your blog, or request interviews with experts in the field and post them to your blog. The more extensively your blog covers a niche, the more people are going to come back, and share your work with the wider world on the various social media platforms.
Daley is a freelance writer who wants to help his fellow writers to get out there fully confident and armed with great writing. He can be found struggling with his own career at www.daleyjfrancis.com