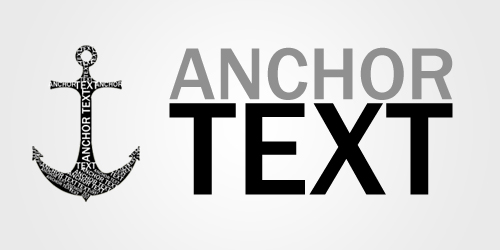 Link building is a practice that is prevalent in the world of search engine optimization (SEO). This is because link building is one of the most effective white hat SEO strategies around. While this activity has been devalued by some practices, correctly used, link building has a place in this day and age. There are many different aspects to a successful link building campaign, and one of the most important aspects is utilizing the correct anchor text.
Overview of Link Building
To understand the importance of anchor text in regard to link building, we must first understand what link building is.
Link building is a white hat SEO practice that involves acquiring links from other websites to increase your own site's ranking in the Google search engine results pages (SERPs) for relevant keywords. The most common way of obtaining these links is through guest posting or guest blogging.
Guest blogging is the practice of writing content for other sites as a guest author. When link building, someone who is guest blogging will also include a link back to their site. These links are either included within the content of the guest post or at the end of the article within an author bio. Having these links on other sites pointing back to your own site tell Google that your site is important and bumps it up in the SERP rankings.
There are a number of things to consider when link building in this manner, but no two are more important than the ideas of relevancy and quality content. Producing high quality content on relevant sites will provide you with the most powerful links. To get a better idea of how to produce quality content, read this excellent article on content marketing.
Role of Anchor Text in Link Building
The role of anchor text in link building is simple. Anchor texts are the keywords or phrases that you are trying to get to rank higher in the Google SERPs. The term anchor text describes the term or phrase you are using to link to your website. This great article from SEOmoz gives a more in-depth explanation of what anchor text is and some of the coding associated with it.
Importance of Anchor Text
As mentioned before, the role of anchor text in link building is an important one. Anchor text is the foundation on which you craft your link building efforts around. Choosing the right anchor text will determine the success of your link building campaign and there are a few different factors and criteria to consider when choosing the appropriate anchor text.
Check for Competition
When deciding what anchor text you want to employ in your link building project, it is wise to consider the level of competition of the terms you are trying to rank for. As you can imagine, terms or phrases with low competition will be much easier to rank for. However, no matter what the level of competition, it is vital that you choose relevant keywords for your anchor text.
Keep Location in Mind
Another crucial aspect of anchor text selection is where it is located on the page. The placement of the anchor text will determine how much value or "link juice" it is given by Google. As we discussed earlier, when placing links in a guest post for link building purposes, the links are typically included within the content itself or in an author bio at the top or bottom of the page. Depending on where these links are located, they will be given different amounts of value. Anchor text links included within the content tend to be given the most weight by Google. Of course, these links must fit naturally within the content and it is preferable to avoid including them in the first paragraph.
Diversify Your Anchor Text Portfolio
Finally, it is also important that you diversify your anchor text portfolio. This means you want to use a variety of terms or phrases for your anchor text. Establishing links through a variety of keywords and anchor texts will greatly increase your chances of moving up in the SERPs. In fact, using the same specific anchor text over and over can potentially hurt your rankings. Also, if you are able to fit two links naturally into a guest post (or if the webmaster allows for two links in your bio) make sure the links go to two separate pages, as Google will only count one link if they are going to the same page.
The anchor text is a very important aspect of link building, and it can make or break a link building campaign. Factors such as location and level of competition for certain keywords will determine the success or failure of your link building efforts. Link building is a white hat SEO strategy that can be very effective when done with the correct considerations for anchor text in mind.
About the Author
Andrew Dennis is a writer at the relevancy first link building company Page One Power. When he's not writing about link building and white hat SEO practices, Andrew enjoys working on his baseline jumper.
Image via aenigmaticus