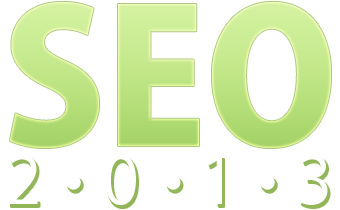 Are you an Internet marketer looking to maximize the profitability of your online business? Perhaps you've re-designed your website numerous times, only to receive the same predicted response. You might start to re-approach things and realize there are other effective methods of optimizing your Internet presence. Two of them, A/B Testing and SEO, are commonly used by those who want to be found online, and in turn, have the traffic to their site convert into sales, subscriptions, or signups. I'll touch up on how you can use these modern tools in your everyday marketing in this article.
Optimize Your Site Through A/B Testing
A/B Testing allows you to discover what isn't working with your current website strategy, giving you the necessary knowledge to fix it. This can be achieved in numerous ways, both with your online marketing and offline marketing such as emails. No truer, however, is this for call to actions, which should elicit a response from the visitor.
You see, visitors are very critical in this over-saturated web, and something that doesn't meet their criteria will get tossed to the site faster than they can click out of the website. Always test your call to actions in determining what is resonating with your audience. You might find the slightest change in verbiage makes a huge impact in getting the sale by garnering the necessary response in the visitor.
Test Regularly
If you want to see significant results, they aren't going to happen overnight. The only way to ensure your marketing is on the path to success is to test your design elements regularly. The more you test, the more likely you are to reach that positive result. Make sure you test once you launch the site as well. You want to come in as early as possible, as this ensures you don't lose those pivotal conversions from not testing.
How Long Should I Test?
There's no clear-cut answer to this question, only an estimate based on your site's volume of visitors. The higher the volume of visitors means you should test until you receive 70 conversions for one variant. Conversely, if you have a low-volume store with high-value items, it's best to aim for 20 conversions.
Implementing SEO on Your Site
Search Engine Optimization ensures your website is seen by your targeted audience much easier. Many businesses utilize it as part of their marketing strategy to ensure they're getting the traffic they need. When used in combination with A/B testing, search engine optimization can reap very real rewards for your business. Let's take a closer look at some ways this is achievable.
Do I Need an SEO Expert?
Many business owners believe there is some sort of magic behind the creation of SEO, and only experts can get them to first page on Google. In all actuality, SEO is pretty easy to handle once you understand the basic components. It doesn't require technical training or a highly skilled individual to do it. Simply devote an hour or two at it a month, and you'll see incremental changes in traffic.
You Don't Have to Spend a Fortune on Good SEO
Luckily, the basic workings of SEO are the same such that it doesn't require a huge cash investment when another provider is willing to do the same work for a smaller fee. Whether you spend double the amount won't matter because the SEO will work the same.
A Few Search Engines Will Do The Trick
You need not be listed in every search engine possible to receive the amount of traffic you're looking for. There are roughly five hundred search engines and yet Google has 70% of clients in the wide world. Yahoo and Bing follow after, but don't stress about showing up in all the rest as they most likely won't produce the results you're looking for.
Nothing is Guaranteed
There's no clear path to getting the results you're looking for with SEO, which is why you should be cautious of agencies that are trying to get you to the first spot on Google. It's a fine mixture of having the right keywords and key phrases so that search engines latch onto your site. Through careful optimization over the long term, you're on the path towards mastering the art of search engine optimization and reaping rewards for your business.
Do you implement these techniques into your Internet marketing? How has A/B testing or the use of Search Engine Optimization worked for your business? Let us know in the comments!
About the Author
Ruben Corbo is a freelancer writer who writes about several different topics in the field of internet marketing, gaming, art, and music. For more information about topics relating to multivariate testing or anything that will help you convert your high traffic into online sales, go to http://www.Maxymiser.com/.
Image via Rushtips