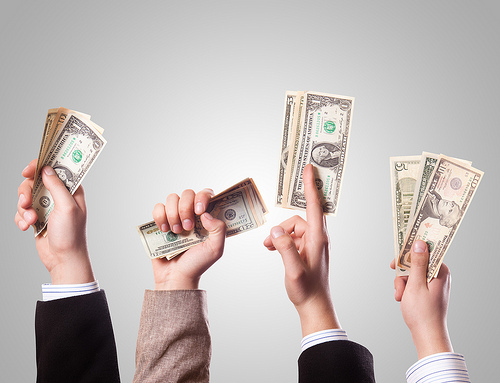 Traditional publishing has long maintained a "church and state" separation between the editorial and advertising departments. Meanwhile, from the reader's point of view, the two have always intermingled. The daily news appears alongside ads for fashion brands, department stores, and household services. We can almost certainly credit the the abundance of local car dealership advertisers for the auto section in local newspapers. The line has always been blurry.
So why does today's merging of online content and commerce cause hesitation and uncertainty, especially in consumer-oriented content such as fashion, electronics, or motorcycles? It shouldn't. The majority of bloggers do not claim to be journalists in the traditional sense of the word. Their role is closer to that of columnists; they seek to influence their enthusiast audiences through the expression of their opinions. Therefore an advertiser, sponsor, or merchant isn't paying for coverage, but for access to a blogger's audience.
An attentive audience at that, since blogs have become the most trusted source of information. They have replaced traditional publishers in the areas of influence and ability to drive direct purchases. A March 2013 report published by Technorati showed that blogs are more likely to influence consumer purchase behavior than any other independent online media, including Twitter, Facebook and even online magazines.
Methods of blog monetization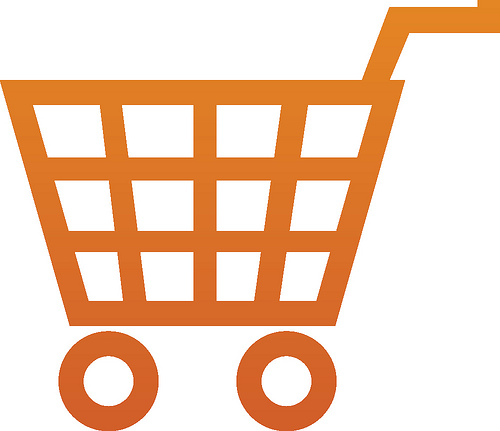 We know audiences trust in blogs and welcome product reviews and recommendations. The question is, what's the most efficient way to monetize the value of your content? There are numerous options, such as:
Using contextual advertising (with a service like Google AdSense) through automatically generated display ads on your website. Revenue is earned from valid clicks or impressions.
Selling paid banners, where you sell ad space directly to businesses and brands
Signing up for affiliate marketing

programs

, in which a merchants pay commissions on purchases clicked through from a blogger's site
Direct sales through e-commerce stores, memberships and consulting services
However, some of these online advertising approaches are neither sensible nor effective today. For all but the largest blogs, developing and selling individual ad units is not a realistic option. While affiliate marketing can be profitable, it requires a great deal of time and effort to research each advertiser, apply for their program, and then create all of the affiliated links in past and future posts. At the same time, consumers have become increasingly tired of intrusive, distracting display ads. Banners and pop-up ads have become white noise, now generating a CTR of just 0.09%.
But don't panic – a smarter way is emerging. Native monetization is a new approach to advertising that seamlessly integrates promoted brands or products into the fabric of a site itself. This includes automated link monetization services, which turn the links (and, optionally, keywords) within your blog posts into affiliated links. When readers click and buy, the link monetization technology ensures your site gets credit for the referral and you earn revenue.
With link monetization, readers are able to cut through the clutter of web searches and advertising to find the products they want – from the bloggers they've come to trust. While merchants are building a more targeted base of customers, bloggers make money from the stuff they are passionate about without the stress and hassle of traditional affiliate marketing. Everybody wins and the blurring of content and commerce is truly not an issue.
Don't forget to disclose
In October 2009, the FTC determined that any blogger who receives payment or accepts gifts for a post is considered to be providing an "endorsement." The ruling also states that "bloggers who make an endorsement must disclose the material connections they share with the seller of the product or service."
As a blogger, you've put your blood, sweat and tears into building a trustworthy blog and cultivating loyal followers. Your audience views you as an expert and trusts your recommendations.  Don't risk that trust by failing to disclose your affiliate relationships in compliance with the Federal Trade Commission's 16 CFR § 255.5: Guides Concerning the Use of Endorsements and Testimonials in Advertising. A simple badge linking to a disclosure page or a mention in your "About" section can satisfy the requirement. Just make sure readers know you get paid when they click and buy. Don't be timid; many readers love to help out their favorite bloggers and actively choose to make purchases via their links if they know the credit goes where credit is due.
Planning your content to maximize blog monetization
How do you use link monetization to deliver "curated" advice that builds your authority and your bank account? Be authentic – focus on the stuff you're truly passionate about and time coverage according to your audience's interests. Follow trade publications, sites, associations and events to build your expertise and give your audience previews and reviews that will help them feel "in-the-know."  Take advantage of the year's shopping-related holidays and triggers, like graduation and sports seasons.
Monetization doesn't have to be a dirty word for bloggers!
After all, the content of your blog is valuable to your audience. The key to generating revenue without degrading your editorial integrity is tapping into link monetization to automatically earn money doing exactly what you do best — sharing your honest opinions and insights with your audience. Blog monetization does not have to be a dirty thing.
For more information, download the "Blogger's Guide to Earning More" – a handy reference to help build your brand, bond with your audience and build your business.
OLIVER DEIGHTON is Vice President of Marketing at VigLink, a technology company helping publishers earn from the content they create and the commerce they drive. Prior to joining VigLink, Oliver spent nine years at Google where he was most recently a Product Marketing Manager leading key projects across a broad range of B2B and B2C product areas including AdWords, the Google Display Network, Google Play and Google+. Prior to Google, he held marketing and sales positions with MP3.com and eMusic. Oliver graduated from the University of Arizona in Tucson with a bachelor's degree in anthropology.
Image via 401(k) 2013 and bizbuzzmedia