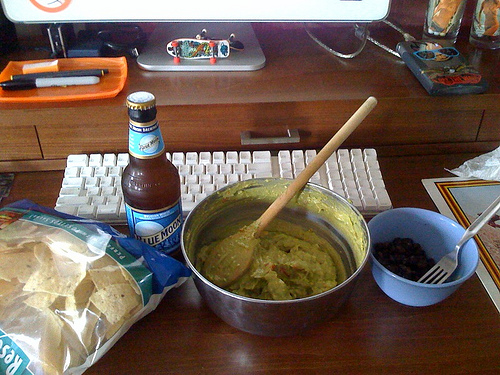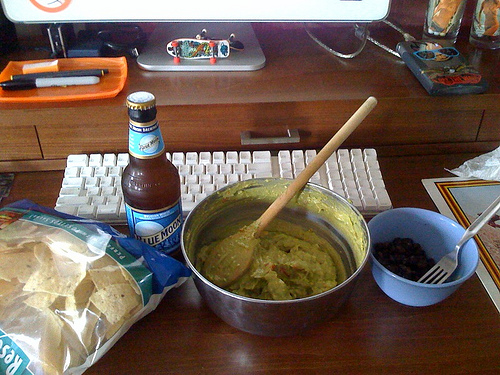 Working from home has many benefits, some of which include avoiding traffic, saving money on transportation, having control over the work environment, and not having to dress up decently (if you don't wish to). However, it is important that, when you enter the world of telecommuting, you are aware of what you're dealing with.
Consider these eight common mistakes that could derail your success if you ignore them.
Distractions
Distractions are one of the key points which can play a major role when working from home. If you are married and working from home, with your spouse and kids doing what they do, then you are in for a real "treat". With all the noise and interruptions, distraction is always around the corner.
Find a quiet space for your office, keep the door locked, and most importantly, set limits.
Try to convey to your family the importance of having an environment free from distractions while you are working. If you can not do this, telecommuting might not be for you.
Increased workload
Sometimes, partners or families of telecommuters forget the fact they are working and are loaded with lots of additional chores. Being present at home does not mean you are available anytime for laundry, errands or supervising and monitoring your children's activities.
At the same time, employers might think that there is more time available for their employees and that telecommuters are able to take on more work. You have to be aware of these two extremes, and be ready to juggle.
Out of sight, out of mind
When you're not interacting with people in the office, you tend to be overlooked. Your presence in the workplace helps remind your boss of your value to the company.
When you telecommute, you have to work a little harder in maintaining communication with colleagues (chat, video or phone calls).
Participating in group projects whenever possible is good.
Isolation
Do not underestimate the value of social interaction, especially if you are an extrovert.
Working from home can be ideal for introverts who are able to concentrate better when they are alone, but many people find themselves to be in a state of better motivation and concentration in the company of others.
The lack of routine
Before you start working from home, set up a planned routine: Grab a cup of coffee before sitting at your desk, check your email, schedule meetings and lunch breaks at the same time every day, etc.
Establish a routine that is similar to the one you had in the office and use a timer if necessary to keep you focused on your tasks.
Data security
This is one aspect that can turn out to be a major worry at times. You do not have servers at home to store your data like you do at your workplace. Your PC system at home might not be that powerful as the one that you use at your office. Beware of your tasks, projects and team work all the time, and keep your the antivirus updated. Better yet, Internet security applications are widely preferred over antivirus software.
Use passwords to access the system across all your devices, and protect key folders that contain important information.
Limited equipment
Employees who work from home use their own computers, printers, phones, fax, routers, and other electronic devices. Try to have some of the best working tools that allow you to telecommute with comfort, safety and efficiency.
Inability to separate work and family
As with the distractions and household responsibilities, the line between work and family life can be blurred when telecommuters are performing tasks at night and weekends.
Just imagine this scenario: your family is waiting for you to plan a picnic and then you suddenly receive an email. You think, "I will answer this email quickly and be back". Some time later, you realize that you have lost a couple of hours of your weekend.
Try to keep your work tasks within your regular working hours to prevent any kind of exhaustion that may come due to these blurred lines.
About the Author
Clement Almeida is the managing editor at Bloggercent. He also has an interest in watching movies, proven by the large number of movies in his library. An active person, he has taken a new step towards blogging and hopes to use his skills in this venture.
Image credit: Phil Toselli
Author: BloggingPro