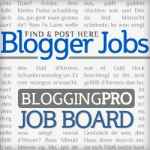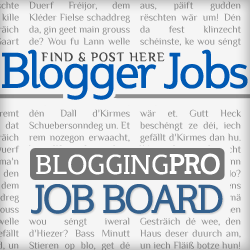 Good morning, everyone! How did the month of May go for you? Are you ready to take on June? I hope so!
Here are this week's job board highlights.
Drivers News Network is home to all things automotive. Whether you're a gear-head, auto enthusiast, career mechanic, a road tripper or just looking to buy your first car, we are a one stop resource for all things car-related. They need a writer who is passionate about the topic and can write about various sub-topics. Telecommute position.

YourMechanic.com is a network of independent mechanics who will fix your car at your home or office. They need a writer who works from home, a writer who does not necessarily know everything about cars and fixing them. You just need to write well!
Writing content for Wikipedia is not as easy as it may seem. If you have been creating content for the platform for ages, and you know how to get your articles published, go for this telecommute position.
If you're based in the West Coast, and you have considerable experience in the automotive parts and service industry – as well as business-to-business writing – then you might be interested in this position.
Red Tricycle is currently seeking a part-time city editor in Washington D.C. The city editor will assume full responsibility for all local content and local social media engagement. If you have the heart of an adventurer, and you can share your experiences well with your words, this position is for you.
Author:
Noemi Tasarra-Twigg
Editor of Splashpress Media, writer, and geek bitten by the travel bug.