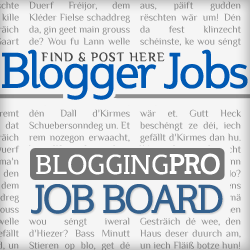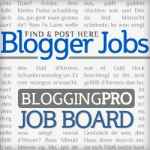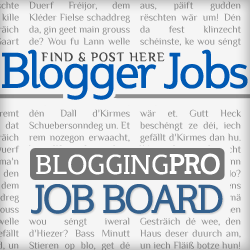 Good Friday morning to all of you! How did the first week of June treat you? Are you ready for more jobs coming your way?
Here are some of the most interesting listings we had this week. Once again, we bring you the job board highlights.
The Blog Herald is one of the oldest and most respected blogs about blogging and WordPress, and they need an experienced writer who can write about the platform – tips, tutorials, news, etc. – as well as the blogging scene in general. You also need to be able to track down bloggers and interview them. Got what it takes?

Guest blogging is all the rave today, but not everyone does it the right way. If you know how to write guest entries as if they were your piece de resistance, and you can place them in appropriate blogs, then this gig will be a rewarding one.
If your heart is in helping others, then this writing gig will call to you. A non-profit organization needs a writer who can deal with a variety of tasks on a part-time basis. From grants to proposals to marketing materials – if you can craft well-written documents, then go for!
English is the universal language. Or maybe not really. If, however, you have experience in writing materials for learners of the language, and you are based in North America, then this telecommute position just might be the one you've been looking for.
Special kids are special in more ways than one, and if this topic is something you hold close to your heart, you will want to apply for this online gig. Autism Plugged is looking for a blogger who can cover everything related to using apps to help children with autism. You get to make a living and do something worthwhile at the same time!
Author:
Noemi Tasarra-Twigg
Editor of Splashpress Media, writer, and geek bitten by the travel bug.