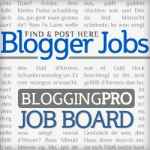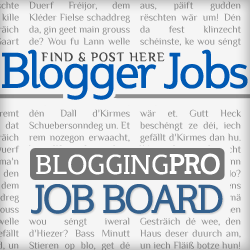 Good morning, folks! How has your week been? Here are the job board highlights for the week.
Enjoy the weekend!
The Grossinger Auto Group in Lincolnwood, IL is looking for a content writer who can deal with their web and social media sites. It's a part-time position with flexible hours.

Freelance journalists based in Washington, DC, the National Education Association wants you. They prefer someone with a law degree or legal background, as the position entails writing a two-page column on legal and legislative news and trends relating to K-12 educators, public schools, unions and collective bargaining.
An eCommerce site in Canada is looking for a writer who is organized, diligent, and eloquent. Of course, excellent grammar is required, as well. This is a project-based gig.
Do you read the news like clockwork? Can you write brief news reports – 4-6 – per day without fail? This remote gig can be an interesting one.
Are you a versatile writer? If you can handle educational articles, how-to guides, landing page copy, banner copy, social media copy, instructional content, and emails, go for this offsite gig.
Author:
Noemi Tasarra-Twigg
Editor of Splashpress Media, writer, and geek bitten by the travel bug.