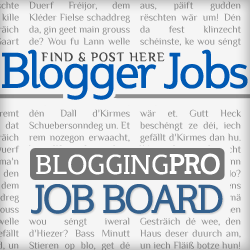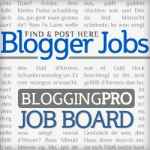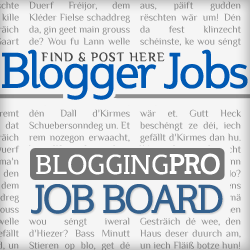 Belated Happy 4th of July to our US friends! How did you celebrate your Independence Day? What are you most thankful for that you can do freely?
Here's one thing to be thankful for: the freedom to work for yourself as a writer/blogger. Here are the job board highlights from this week.
Sports writer looking for freelance work? If you can reliably cover NCAA sports, then this "anywhere gig" might be the break you're looking for!

If you can start working by July 10 on a freelance, offsite basis, then Creative Circle wants you for their client. They need a copywriter who can write for an education institution.
Can you recommend software and apps that will make people happy? Can you write accurate and easy-to-read reviews? This telecommute position offers a good opportunity!
If you speak Spanish natively, and you can write high quality content, A+S Marketing wants to hear from you. The audience is Mexican, so you need to be able to relate to the culture.
Social5 is looking for a freelance, telecommute social media writer. Requirements include being able to write engaging content for the usual social media suspects.
Author:
Noemi Tasarra-Twigg
Editor of Splashpress Media, writer, and geek bitten by the travel bug.