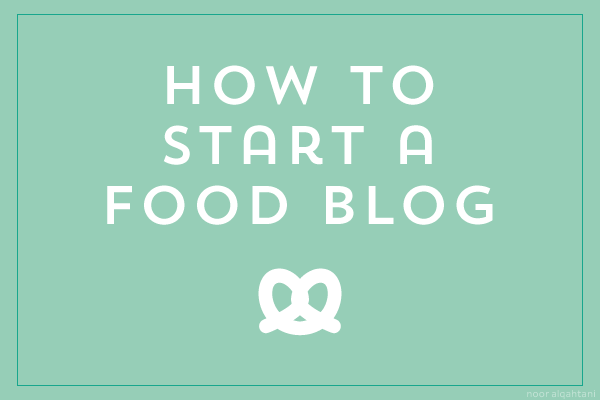 Starting a blog takes a whole lot of passion mixed with quite a bit of work. If you're a food and wellness lover, getting started on a relevant blog is a great way to share your knowledge, help form a new community, and learn more about health, food, and wellness along the way.
If you've never blogged before, though, it can seem overwhelming: Where do you even begin? Here are nine tips on launching this type of blog to put you on the fast track.
1. Choose the right domain name
There are plenty of free blogging sites out there, but if you're serious about blogging (especially if you plan to monetize your blog), you might want to upgrade to a .com email address. It looks more official than a convoluted URL that's obviously free.
It's also tricky to switch domains down the road, because your followers will already be used to the original URL. It only costs a few dollars per year for the upgrade.
2. Check out WordPress
WordPress is the ultimate blogging tool, and it comes with some great free templates. It's also relatively user-friendly, though it will take some getting used to. There are plenty of free WordPress tutorials, and you don't have to worry about your blog looking like a freebie template (even though it is).
3. Cater to all foodies
Maybe you're strictly Paleo and you only want to write for that community. That's fine, but if you want to reach a wider audience that's interested in food and wellness, it's better to cater to all.
Consider adding intermittent fasting, carb cycling, low carb, calorie-restricted diets, and gluten-free to your menu.
4. Link to reputable sources
Unless you're designing your very own diet, you need to make sure the information you share is accurate — and comes from reputable sources. This is also important for SEO. Otherwise, other people in the community will see right through you. It's important that you showcase your expertise and back it up.
5. Speaking of SEO …
Search engine optimization (SEO) indicates where your blog ranks for certain keywords such as "health wellness tips" or "best diets for health." Knowing SEO best practices takes some work, but it's possible to tackle it as a DIY task. Choosing the right keywords, link exchanges, and social media integration are all key.
6. Reach out to other bloggers
You need to find other bloggers who complement your blog but aren't direct competitors. Some potential allies might include up-and-coming workout apparel companies, blogs focused on workouts (but not food), and supplement-centered blogs.
7. Stay up to date on trends
It's seems like there's always a new fad out there, and celebrities lead the trends. When Beyonce dropped 20 pounds for Dreamgirls by way of the Master Cleanse, it became all the rage.
To help with blog topics, try Googling key words for inspiration before writing.
8. Stay committed
Nothing kills a blog faster than lack of dedication. Ideally, you should be blogging about food, health, and wellness at least three times a week. Any less and you'll lose your audience. They'll want constant information and the opportunity to become part of an engaged community.
9. Get secure hosting
Of course, it doesn't matter how fabulous your website is if your hosting is subpar. Start with secure hosting that offers excellent customer service so you can avoid bumps down the road.
It's possible to get solid hosting at an affordable price, so don't just settle for the first tempting deal you see. Your blog deserves the best, and building a solid foundation is a smart move.
Author: BloggingPro