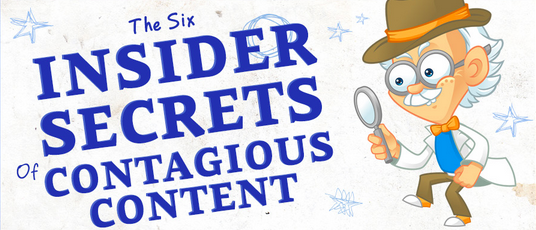 Going viral. Catching the Internet by storm. That's something that every content creator wants to achieve. Except that we know it is not that easy. Sometimes, a blog post that you have high hopes for just doesn't seem to cut it. Other times, an entry that you didn't really think much about suddenly gets hundredfold your regular views.
What's up with that? Is there a recipe to ensure that your content catches on?
There are certain elements that go into contagious content. However, merely having these elements is no guarantee that you will be the next big hit online. The timing, the right mix of elements, and a little chutzpah all come into play.
Still, there is something to be said about understanding these elements – plus the human factor, which is not always easy to get a grip on. To help you with your dream of creating contagious content, here is a nifty infographic that gives you an inside look.
There's a lot more to it than these, but to give you a quick rundown, here are the key drivers to contagious content:
Social currency
Triggers
Emotion
Public
Practical value
Storytelling
What are you waiting for? Get going on creating that contagious content!