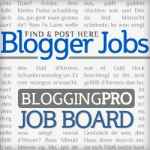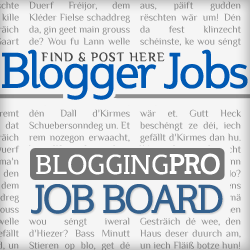 Are you ready to say goodbye to August and hello to September? Here are the job board highlights to help you with that.
Got experience writing press releases? Know the mobile apps world in and out? Go for this telecommute position!
Do people say you spend too much time on video games? Prove them wrong and earn something for it. You can be based anywhere for this video game blogger gig.
Creative Circle needs an offsite copywriter who has experience in fashion and product description. As long as you can write catchy copy, you're good to go. Gig lasts a few weeks.
Do you know all about great design? Can you explain clearly why you think a design is good or bad? Site Builder Report wants you for this remote gig.
Do you wake up in the middle of the night, screaming lines from your favorite movies into the dark? Do you spend every waking moment of your life thinking about video games, or breaking down the respective qualities of your favorite television shows?
No, no you don't. No one does that. But if you DO like any of these three entertainment forms and have a knack for writing, Geek Binge wants you.
Author:
Noemi Tasarra-Twigg
Editor of Splashpress Media, writer, and geek bitten by the travel bug.