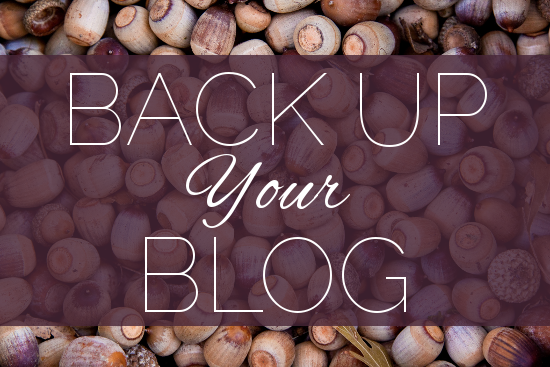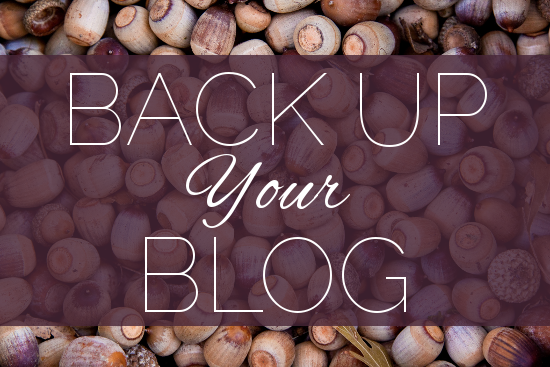 If you're like me you put your heart and soul into your blog and the last thing you want to see is a blank page when you load your domain. Unfortunately servers can fail and sometimes even your backup can leave something to be determined.
Thankfully there are some very simple solutions that can help you backup your website with very little technical knowledge and very little cost. From online backup services to simple USB drives here are five solutions for backing up your blog.
1. Choose A Backup Service
If you currently run your blog on WordPress as a self-hosted solution you can choose from various different backup services. The most popular of those services is VaultPress, a constant backup platform that is operated to WordPress creator Automattic. These services require only a simple plugin to activate and often provide one-click restore functions and constant blog monitoring.
VaultPress isn't the only solution, there is also BackupBuddy, BlogVault and various others. 
2. Backup Your Website To Dropbox
Dropbox provides users with 2GB of free space and for many website owners that is enough storage. For example, I run a popular news website with more than 2,000 posts and photos included on every post and the site is still only features files totaling 1.6GB.
Many platforms from Joomla and Drupal to WordPress, and others, provide plugins for Dropbox storage. You can also backup your site directly from your server to your computer and then upload your website files to Dropbox.
Many website platforms feature direct connection options for Dropbox by way of add-ons.
The nice part about Dropbox is that you have immediate access to your site files via your PC, Mac, and even a tablet or mobile device.
3. Use A Secondary Drive On Your Server
While I backup my website to a secondary platform I also like to keep daily backups on my dedicated server. A Raid-1 drive or even a secondary hard disk is relatively cheap. I pay $10 per month for my 500GB secondary drive. That means I can achieve around 250 backups of my website.
This is a great solution if you run a site with a lot of updates and you want daily or even hourly backups for short term data reconciliation.
Remember that running too many backups will put a strain on your server so determine your resources and then determine how many backups your setup can handle without slowing down your website.
4. Save Your Website To Your Computer
This seems like a simple solution but many users don't think its reliable. However, if your website crashes the chance that your computer will crash at the same time is fairly low.
You can backup a .zip or .tar.gz file from your server or if running a smaller website you can simply FTP the files to your computer.
5. Go Simple! Use A USB Stick
USB Sticks are one of the most stable ways to protect your personal files. Because the devices are not constantly being powered there is less wear and tear, and because you can store them anywhere they are easy to carry around.
The best part about USB sticks is that they are very cheap to purchase and they transfer data very quickly.
Some USB sticks nearly operate on solid-state-drives these days which means you can write to them fast and repeatedly without much fear of failure.
http://www.cmipromotions.com highlights one of the coolest parts about USB drive backup. The drives come in various shapes (sports logos, cars, credit cards) and materials (plastic, metal, leather, wood). Why not add some personality to your blog backups.
Those are five simple methods for backing up your blog. While there are other options for webmasters sometimes the simplest of options makes for the best options.
About the Author: