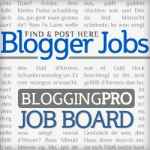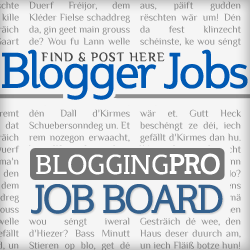 Good morning, everyone. Here are the job board highlights for this week.
Enjoy the weekend!
Bustle.com is looking for freelance contributors for its Fashion & Beauty vertical. The writers will work directly with the channel's editor to contribute daily news posts, personal essays, and features.
Applicants should have at least two years of experience writing/blogging about fashion and beauty (a personal blog is fine as long as it showcases your writing skills).

A client is putting together a product brochure for a large healthcare expo and is looking for a strong copywriter. You'll be taking existing copy and refining it to ensure contents are specified clearly and professionally in a concise manner.
Amnet Systems is seeking experienced freelance editors for copyediting and proofreading academic journal articles and book-length manuscripts. You must know APA style.
HellaWella is looking for a men's health freelance writer to research and write content for the Vitals and Sweat sections. He/she should be passionate about health and fitness, and aware of news and trends in men's health. The job requires the ability to pitch relevant and creative story ideas, thoroughly research them and write one story a week.
Missmass is a small e-commerce start-up, which collects handmade jewelry from all over the world, and supports education in developing countries. They need a blogger who can get the word out by sharing their story.
Author: Noemi Tasarra-Twigg
Editor of Splashpress Media, writer, and geek bitten by the travel bug.