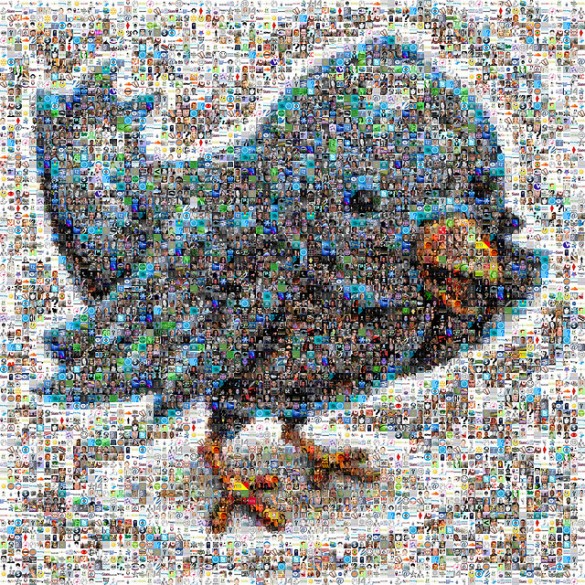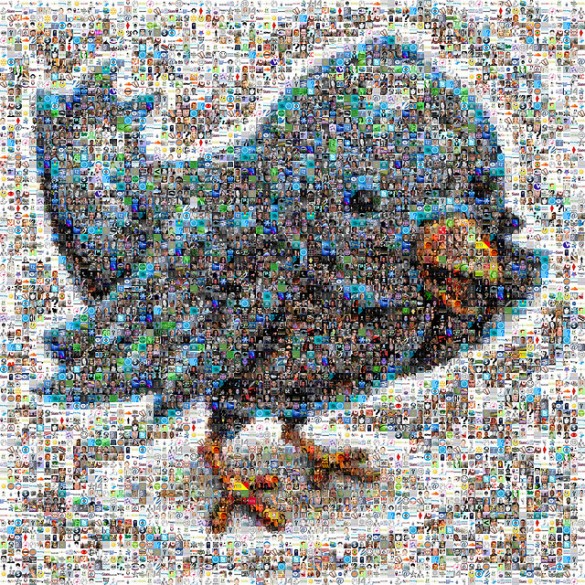 This is not going to be a post about blasting your way to a huge number of followers with some dodgy software or anything similar.
This is about building a real and natural Twitter following of fans that want to hear what you have to say and follow your updates.
If you're looking for a big magic button that will get you 1,000s of Twitter followers, go to Fiverr and buy followers, then sit back while you have 100,000 followers – 80% spam and the remaining 20% just don't know who you are or give a damn about what you have to say.
Whatís the point of followers that don't care about what you have to say?
Here are a number of great ways to build real followers:
Be active
This is social media marketing 101, if youíre not active then why would anyone want to actually follow you?
They wouldn't, right?!
It's one thing to want to build a following, but people need a reason to follow you and that could be because of a number of different things, for example:
What you Tweet provides value
You're entertaining or write exciting Tweets
You're unique and stand out from the crowd
It's surprising how often people forget the basics, but the other thing to remember is that we only have so much time to spend managing our social profiles. Fortunately there are a large number of tools available on the market to help with this.
I talk about some of the most popular social media management tools here.
Do something nice
You will be surprised how well being nice to people actually can help you.
You don't even need to go out of your way to do something really nice. It could just be giving them a +K (Klout) or +Kred.
The sky is the limit here and you can use your creativity to do some great things for people that won't take up much of your time.
It can sometimes take a while to see the rewards, but they will happen in time.
Break the mould
A sizable amount of people on Twitter tend to follow people in particular market sectors or people within a certain demographic; because of that they come to expect a particular pattern of behaviour from the people that they follow.
When you go against the grain you will gain people's attention.
Controversy is a popular tactic to use in this context, but you have to be very careful that you don't take things too far here.
Develop friendships and maintain them
With the demands on a bloggers time growing out of control, sometimes it's easy to forget the simplest things – social media has the word "social" in it for a reason; it's about being sociable and talking to each other.
When you have developed a friendship with a number of other users, they will be more likely to share your status updates and engage with you.
Ask your followers questions
When you ask questions, you will usually get answers and with those answers comes the possibility of drawing more people into the conversation and in turn extend your reach to their followers too.
Here's a curve ball for you – what if you made one of those questions a request for people to ReTweet your post?
Some people aren't that into asking for ReTweets, but you might be interested to know that:
Your tweets have 12xs higher chance of being ReTweeted if you ask for it, and 23x higher if you actually spell out the word "retweet" ~According to a post on the Buffer blog.
There's a phrase that rings true a lot in marketing and blogging – if you don't ask, you don't get.
Include a call to action at the end of everything you write
Whenever you publish a blog post, whether it be on your own blog or on another blog that you contribute to you should include a call to action.
Using a call to action will generally convert a lot better than just including a regular link to your Twitter account.
Here is an example:
Adam is a marketing fanatic, founder of Blogging Wizard. Follow him on Twitter @AdamJayC

Mention influencers
Whenever you share someone's content, you need to include their username, even if it's not automatically pulled in when you click Tweet.
If you've not come across the term influencers before, in this context they are just Twitter users that have the ability to influence the decisions or actions of other users.
Influencer marketing is powerful and Twitter does a great job at making this easy, but it can sometimes be difficult to find exactly who these people are, here is a great place to start.
Follow people who share your content
One of the time honoured methods of building followers is to follow others, which generally either causes you to get auto followed by a bunch of bots or people that automate particular actions on their accounts.
The other thing that can happen is, well nothing, because people don't know who you are or care about what you have to say.
So, the problem in general is that when people do this, they're not following the right people.
What if you could flip this on its head and follow people that already know who you are and value what you say?
Whenever someone shares your content you should follow them back and hit them again with a thanks for sharing (although on occasions the thanking people can become quite challenging if you get a lot of shares).
Here's a great way to make this easy:
Put the URL of your blog posts into Topsy.com, if you write for other websites or do any guest posting then put the URLs of those posts in there too.
The reason why I say to use Topsy.com instead of the search function on Twitter.com is because Twitter will only display them for a short amount of time but Topsy.com seems to keep most Tweets searchable via inputting the URL.
Use an ethical bribe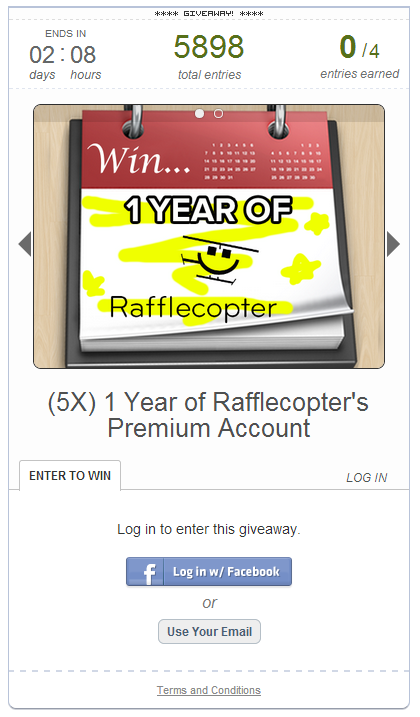 Social content lockers are nothing new but they can be incredibly powerful if you have a compelling and extremely unique offer.
In a nutshell, social content lockers hide premium content until the user shares the content, which is a great way to get you and your content noticed, generally this will build followers indirectly.
By that, I mean people will share your content but not always follow you – that share will bring more people to your site and eventually result in more followers.
If your blog is running on WordPress then there are a number of social content lockers that you can find here.
You can also use an "ethical bribe" to generate direct followers by requiring visitors to follow you on Twitter in order to enter a giveaway; this can result in some great engagement but the followers you will generate will be slightly less targeted on occasions.
Rafflecopter allows you to add a widget to your site that takes care of everything for you, you can offer any number of prizes you like and set a number of different entry options that include following you on Twitter, liking your Facebook page and Tweeting your content.
Make sure your Twitter share buttons mention your username

Whenever someone clicks the tweet button on your blog, you want them to be broadcasting your name and Twitter account to their followers.
This type of thing will also help improve your perceived authority within your niche both to people that follow you and those that aren't following you yet.
In a lot of social sharing button tools you will get the option to add "via @username" to the end of Tweets when someone clicks a Tweet button on your blog.
This also ties in really well with reaching out to influencers; this is a great way of getting on someone's radar.
If you're using WordPress, there are a number of different plugins you can use that allow you to do this, a few of them include Flare and Digg Digg. You can find a few more social plugins here.
Summary
What's important to remember is that you won't be able to build a real Twitter following overnight. It takes time and patience.
Don't give in and start trying to find some quick way to build your following because you will only hurt your reputation and chances of making it work.
Think of it like this, what's the point in having a huge following if nobody knows who you are or cares what you have to say?
Now, over to you: Do you have any tactics for building Twitter followers that you would like to add?
Photo credit: joelaz via photopin cc
About the author: Adam Connell can be found blogging over at Bloggingwizard.com, where he talks about marketing, social media, SEO and a few other topics. Follow him on Twitter @AdamJayC.