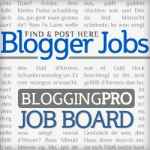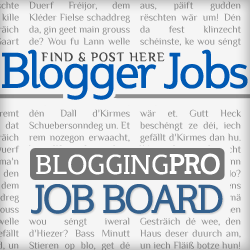 Happy Friday, folks! What are you going to do tonight?
Before you kick off your shoes, here are the job board highlights this week.
Successful joke and comedy site with booming traffic and high social media engagement is looking for 3 individuals for full time monthly contract. Successful applicants must have excellent English language skills and familiarity with American culture.

Have you interviewed everyone from Snooki to all of the Housewives? Do you have a rolodex filled with celebrities' publicists' names and numbers and receive emails daily to cover events? Go for this gig then!
Website needs a writer-editor to create product-information posts (HandgunLasers.net). Each post will describe a handgun laser sight (including its specs, price, etc.), categorize the sight and include a photo. They'll
supply the laser info and photo sources.
If you are capable of tracking and reflecting amendments to both state and federal securities regulations; preparing news stories for daily product of relevant state and federal court decisions, SEC releases, no-action and comment letters and regulatory and industry developments; and updating explanations in federal and state products – Collabera wants you.
Company is looking for someone who can write short personal finance blurbs weekly for their email newsletter service. It needs blurbs about various personal finance products and services that we advertise in their newsletter.
Author: Noemi Tasarra-Twigg
Editor of Splashpress Media, writer, and geek bitten by the travel bug.