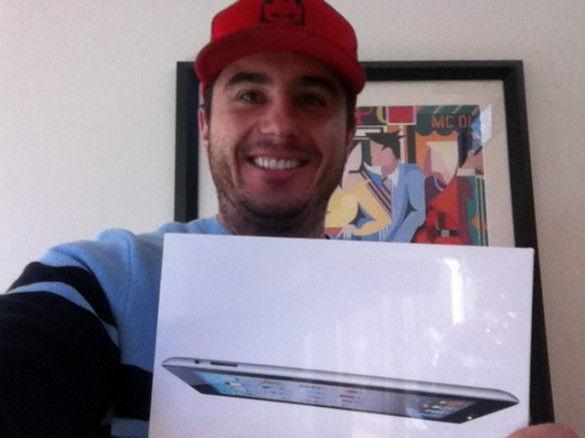 Rich Gorman is a sales expert, direct response marketer, and blogger. In today's age, when there countless "experts" offering advice on what to do to get results, it can be difficult deciding on what advice to follow.
Rich has a proven track record and years of experience, and his advice has been featured on reputable sites like Search Engine Journal and MediaBistro; I have been studying him for awhile now and I would like to share some of his tips for increasing online sales.
Rich Gorman's Top Tips for Making Sales
1. Be Likeable: What does being likeable have to do with closing sales? According to Rich Gorman,
one of the major mistakes marketers make when trying to close deals is the mistake of separating the salesman from the product.
While, ultimately, people care about your product and the results it can get them, the reality is that nobody will buy from you if you're always pissing people of.
Instead of being a pain to potential customers, work on being likeable.
Here are some tips Rich Gorman has for being likeable online:
• Read Dale Carnegie's How to Find Friends and Influence People, and make sure you follow its principles
• Don't criticize or condemn your prospects; the last way to get your prospects to buy is by telling them they suck!
• Master the art of listening; we appreciate people who listen to our problems, concerns, and complaints, but we have little regards for the salesperson that keeps bombarding us with sales messages without regards for what we really want.
• Always talk in terms of the interest of your potential buyers; they care that you can help them solve their problems, or that you can help them get a deal, but they probably don't care that you want to make a lot of money.
• Always respect the opinion of your prospects
There are many more of these tips that you can find here, but working on the few listed above will be a great improvement.
2. Use Long Copy to Sell Your Products: One of the greatest sales controversies is that of "long vs. short copy"; it is something salespeople can't agree on.
There are strong advocate for both types of copy but Rich Gorman advocates using long copy instead of short copy; according to Rich, long copy is king. He buttressed his point by quoting Gary Halbert who says "Copy can never be too long, only too boring."
In other words, the aim of your copy should be to gain your prospects' attention and answer all of their questions to make the decision to buy easy for them.
According to Rich Gorman, majority of those who would have been sold with short copy will buy without reading the whole copy while those who want to do their due diligence, and have all their questions answered, will benefit from long copy.
Thousands of studies have proved that long copy consistently outperforms short copy, and you can find several studies of this nature on Marketingexperiments.com
3. Be Known as a Resource, not a Salesperson: This is another classic advice from Rich Gorman, and it is worth paying special attention to in today's internet age, where the competition for your prospects' attention is hot and everybody wants to sell.
By positioning yourself as a resource people come to for advice, and that they trust, you won't need to convince them to buy from you as the decision to do so will be automatic.
So, how do you become known as a resource? Here are two quick tips:
• Start a blog on your topic; this allows you to offer advice and tips in your industry, gradually
leading to you being seen as an expert.
• Be accessible; make it easy for people to reach out to you and always provide answers to their questions.
4. Keep Your Prospects Focused on Buying: In the online world where there can be a lot of distractions,
Rich Gorman's advice to keep your customers focused on buying is spot on!
It's easy to get consumed by all the talk about social media, what's hot at the moment, etc., that you start loading your sales page with widgets that do really nothing to your bottom line.
If you want to close the sales, make sure you avoid distractions and keep clutter to a minimum; remove the social media buttons from your sales page and make sure when people are on your sales page, they are only given one option: the option to buy.
5. Speed is Money: One of Rich's top advices for boosting sales is to ensure you also keep speed in mind when you do business.
Recent data has sown that a single second delay in your website loading speed can decrease sales by up to 7%. By optimizing your website, and all your sales channels to be faster, you will be positioning yourself to make a lot more sales.
Take Action Now!
While the above sales tip from Rich Gorman will help you improve sales, it is important to realize that there are no results if you don't take action. Start implementing the above tips and you will experience a boost in online sales.