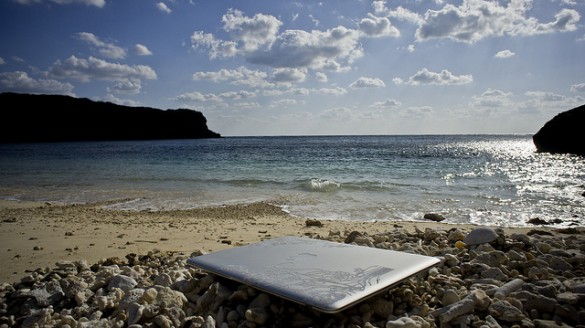 Putting your business on auto pilot doesn't have to be scary. You already automate all time– like flying in a 747. You have paid your ticket. You are boarding the plane. You have found your seat. The plan takes off. It handles fine. You trust in the pilots to get you there safely. Then about an hour later, you see both the captain and the co-pilot taking a coffee break at the same time. Do you panic? No! Why not? You have come to the realization that the plane is now on "auto pilot." But here's the thing: You trust the airline, the pilot, the co-pilot, and the equipment to handle the plane fine on "auto pilot." If you didn't, you wouldn't have flown with that airline. The same is true with automation with your business.
If you trust in the staff, the automation software and hardware, and the system you have invested in for your business, you should feel secure in the idea that your data, your information, and your business are safe.
There are 4 major areas that are often put on "auto pilot" status by business owners. If you cover all these and know you're in good hands, you can just sit back and enjoy the ride:
1) Security Automation– This is a "given." Most security systems operate under some form of automation anyway. Even consumer-end virus scan and anti-malware software runs on automation. It checks your computer ever so often for problems, then reports any inconsistencies back to you. In business, it is a similar process, but the security is much more complex. The key is that you know that the company who is handling your security and automation is trustworthy and reliable.
2) CRM Automation– The level at which your company can maintain effective customer relation management and sales analysis will be one of the most important factors in the success of your business. This is a colossal task when you try to go it alone, so finding an effective and credible automation system to run this aspect of your business on is a paramount importance.
3) Lead Generation Automation– What if you could take the sales force you have and have them focus solely on sales and retainment of your customer base? Instead of having to pound the pavements to find new customers, your sales people could cut out the leg work and the hassle, and focus on what they do best: SELLING! Automating this process can greatly reduce the need to have sales people finding their own leads, or buying into a leads company to provide them for you. The leads companies are in the business of leads, and they don't know your business like YOU do. If you can find a way to successfully automate this process, it will be highly advantageous to you.
4) Marketing Automation– Perhaps the most important thing to automate in terms of an investment return is marketing. While there still have to be strategies carefully planned out and instigated by creative sales teams, the business of marketing and putting out new sales information to the masses would ideally be composed of a system of complete automation. But this takes know-how on the part of the company, and they must know your business backwards and forwards. They must find the needs of your company outweighing their own, and they must be willing to focus on the specific needs of your business at all times. Finally, their system of automation (software and hardware) must be superior and must operate with minimal bugs and glitches. Once you find this combination, you can quit worrying about the marketing aspect of your business as much, and literally make money while you sleep.
The ideal situation is to seamlessly integrate a full marketing solution into a lead generation platform, and focus on streamlining the process. So it is always advisable to choose a company that can do all of this on one platform. This eliminates the need to contact others outside this, in order to get help when it is needed, or seek advice.
The important thing is to find an automation solution which keeps the priorities of your business foremost in their mind, and works to achieve the goals your company has to increase sales and maximize ROI. If you have your company on auto-pilot with a name you can trust, you can just sit back and relax, and enjoy the ride!
LeadMD is an automated marketing services firm with a program in lead generation consulting structured to increase growth. Nancy Wu is an independent writer with a background in marketing.