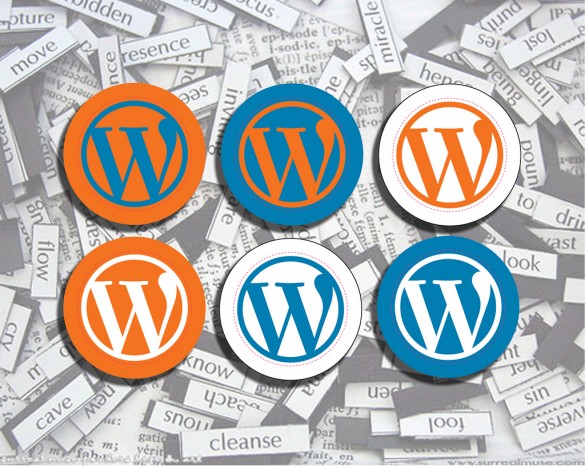 Less than a decade ago the cost of a new website was several thousands of dollars and the process would easily take a couple of months. Today, however, the least experienced user can be up and running with a functional website in a couple of hours and an investment of less than $50. This dramatic transformation of the market is largely the result of a new approach to website building and the availability of such things as CMS website building tools.
At the forefront of this revolution in website creation is the WordPress community. An entire mini-industry exists because of this powerful and popular method of constructing and maintaining websites of all types and configurations. The basic WordPress framework is at the heart of millions of existing sites and thousands are added daily.
Because WordPress users range in expertise from the newest of newbies to very sophisticated and experienced programmers, there are a variety of issues that arise in the use of WordPress. Some of these problems are trivial to anyone with even a minimal level of experience; other issues require in-depth programming skills.
In either case, the solutions to most concerns are readily addressed because of the huge community of users and support resources. Below are seven of the problems that are encountered when using WordPress, from the simple to the fairly complex.
Problem No. 1: Sites that are hacked.
With its popularity, the many WordPress sites are natural targets for the black hat community. The damage they can cause ranges from redirecting links to adding obscene content to disabling the site.
Solution: There are extensive tools available to enhance WP security. Many problems arise because users ignore the basic steps that need to be taken. Many of these issues are resolved if you use the right hosting service. Key items to address include:
All of your files and database should be backed up regularly
Always update your site to the latest WP version
Maintain the file permissions of the website
Regularly run WP-security-scan, a recommended plugin
There is an excellent article by WordPress.org dealing with security you should read.
Problem No 2: Getting a "500 Internal Server Error" message.
This is often caused by a conflicting plugin or a corrupt .htaccess file.
Solution: You have to walk through each possible cause of the message, starting with the most likely, an .htaccess file that is corrupted. You solve this by using the root directory of the WP installation to locate the file. Then you rename the file and reload your website. If this is the problem, go to Settings, Permalinks in the WP admin pane and resave the settings. If this doesn't quickly solve the problem, do a search for the appropriate WP Codex for this error message and follow the steps it provides.
Problem No. 3: Hosting issues or questions
Thinking about changing web host or about becoming self-hosted, but not knowing where to start. Self-hosting means that you have ultimate control over your site rather than WordPress.
Solution: Check recommendations. If you've not got friends or colleagues who can recommend a host to you, try looking at user reviews. WhoIsHostingThis.com has a section dedicated to WordPress hosts that'll help you find one to suit your needs.
Problem No. 4: Use of the admin account for adding content.
Many users fail to set up editor accounts after installation and this creates a number of potential problems, starting with security issues. When anyone logs onto your site, you want them to use separate editor accounts.
Solution: Set up separate editor accounts for each user. Easy as that.
Problem No. 5: Spam.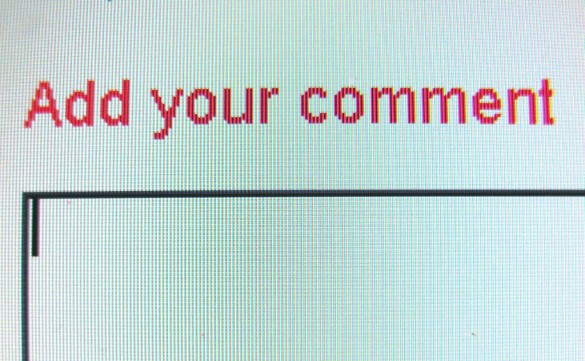 It's a fact of life that you will get hundreds of useless comments on your site if you don't proactively try to solve spam issues. When you have the right hosting service for your site, they control a great deal of normal spam. However, you have to take WordPress-specific steps to stop the problem on your particular website.
Solution: The simplest way to deal with this annoying problem is to add one of the many plugins that focus on the issue. Searching the options at WordPress.org will give you a number of options for adding a captcha-type plugin. Akismet.com offer an anti-spam plug in that would prove useful here.
Problem No. 6: Error message "404 Not Found."
This problem is often caused when themes are changed or when you run the WP update function. It normally means that WP can't find the right URL for your site.
Solution: This is a simple fix if it is related to plugins or the updates. You simply go to the admin page and Go to Settings and select Permalinks. You then select Post Name and click Save. Even if this was already selected, go ahead and use the save function and do a save.
Problem No. 7: Breaks in sliders, styling or toggles.
Many themes use jQuery elements that add nice features such as toggles and sliders. However, when certain plugins are added to your theme, they can easily break and cause problems. This is primarily because plugins try to add a second use of jQuery and the program doesn't allow that without causing problems. Also, if the plugin uses any code that is not compliant with WP standards, the same situation can arise.
Solution: You first disable your plugins and reload the page. Assuming that it returns to working mode, you then add each plugin back, one at a time. Reload the site each time you add back a plugin. This should identify the problem plugin and you can then focus on that as the issue to work on.
WordPress is a fantastic CMS, but as with everything – there are issues that come with the territory. Although some technical issues can be fixed relatively easily following the solutions outlined here, if you need further assistance in resolving your WordPress problems, WordPress do have their own support page here.
Image credits: John Fischer, Premasagar