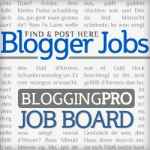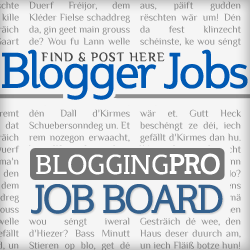 How are you all doing this Friday? I hope your week went as well as mine did, or even better.
Here are this week's job board highlights. Good luck!
The WILD is a culture-based quarterly magazine founded on the idea that fashion and the arts are not mutually exclusive from our socio-political affairs. With a firmly liberal stance, the magazine covers everything from fashion and music to environmental consciousness.
They are looking for freelance writers who share their sentiments. This is your chance to write for print!

Make Tech Easier is one of the popular tech blogs that covers extensive and informative tutorials on Mac, Windows, Linux and Web Stuff. If you know your way around Mac and Linux, and you know you can hold your own against discerning readers, check out this job.
Mint Press News is seeking a Freelance Copy Editor to join their Minneapolis, MN news team aimed at the rapid development of their online content which focuses on investigative journalism and in-depth analysis of national politics and foreign affairs — coverage through the lens of social justice and human rights.
Position requires candidate to fact check and ensure articles follow AP style standards, and assist in writing headlines and subheadings for a given article. You can work remotely.
Blogger based in the UK? Five40 is looking for a talented blogger who can write about WordPress and web design. Apply only if you really know these topics!
Author: Noemi Tasarra-Twigg
Editor of Splashpress Media, writer, and geek bitten by the travel bug.