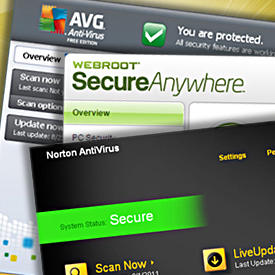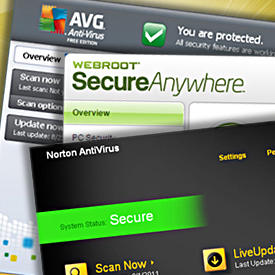 Do you bank online? Store personal photos behind secure programs such as Dropbox and Mega.co.nz? Do you keep tax documents on your computer? If you answered yes to any of those questions you really need to install an antivirus program.
For years I have heard people talk about how they don't need that software because they only visit "trusted websites" that they have visited "for years without any problems."
The truth is, there is no such thing as an 100% safe website or application these days. Ad networks can accidentally transmit viruses and malware through their platforms and opening the wrong email can throw your world into a whirlwind.
Rather than showcasing the protections offered by antivirus software, we will focus on the types of information hackers can steal when you leave yourself unprotected.
Passwords And Usernames
When a virus infects your computer that virus may include a keylogger or screen capture option. When you type in a password or username for Facebook, Dropbox, or even your bank account, a hacker can gain access to those keystrokes and then take over your accounts.
With a screen capture program hackers can see your usernames and even recognized when you open a file that contains password and username information.
Personal Files
Do you store personal video files, tax documents and family photos on your computer? A computer virus or malware file can easily gain access to your system and grab all of your .doc, .png, .mp4, and other multimedia files. In some cases all files are grabbed and then examined by hackers, in other cases they access your computer visually and then manually pick and choose which files to upload onto their own servers.
Data Connection
Imagine receiving a letter in the mail from your ISP only to find out that your internet connection is being terminated. The company claims that you have been transferring full copies of a Disney movie without permission.
There is the very real possibility that your computer has become part of a global botnet. These systems infiltrate the computers of unsuspecting victims and then use those stolen connection to transfer files. From illegal movies and music to everything in between, this is a really bad way to lose your internet access.
Personal Identity
Once a hacker has access to your bank account, your mortgage company, and your personal online accounts of other sorts, they can use that information to take out new online loans and even use your email addresses to spam other users.
In many cases hackers will post messages to your Facebook, Twitter, and other social accounts in the attempt to gain trust from your followers.
Essentially your identity becomes an advertising billboard for illegal activities.
Given the damage to your reputation and the headaches that exist when not using antivirus software we suggest that you download a suitable application immediately.
If you're new to the virus scan world check out our friends at BestAntivirus.com, they offer full page in-depth reviews for the industries best software solutions. Once you install a top-notch free or paid antivirus program you can rest assured that your information is much safer that it was in the past.