If you've been in the SEO game for a while you've probably heard of (and maybe even tried) "the usual suspects" of link building strategies, like guest blogging, press releases, web directory submissions and infographics.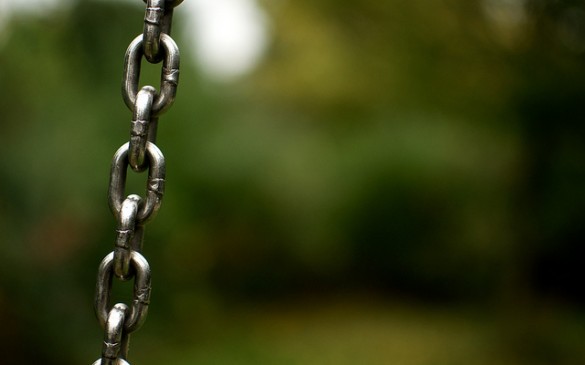 While there's nothing wrong with these bread-and-butter techniques (after all, they're popular for a reason!), it definitely pays to mix things up. With Google releasing major updates on a regular basis, you don't want to be left in the cold if your favorite link building strategy becomes ineffective overnight.
Here are 12 link building strategies that you can use to add some diversity to your SEO campaign.
#1 Get Interviewed
If you have an expertise to share — whether it's about Latin cooking, arts and crafts, or business blogging — there are site owners that want to interview you as part of a blog post or as a guest on their podcast. And much like a guest post, the person that publishes your interview will almost always link to your website.
You can find them using these handy search strings:
"keyword" + "interview"
"keyword" + "interview with"
"keyword" + "podcast"
"interview" + "well known name in your industry"
For example, I was able to find dozens of interview opportunities in the baking niche using just one search string:
#2 Give Away Free Stuff
If you sell a product or service, you can easily exchange freebies into backlinks.
Just send a free version of your product (or actually perform the service) for an influential blogger in your niche — and bingo! — you get a link when he or she blogs about you.
It's important to note that you should be discreet with your outreach and not outright ask for a link. As long as you send them something that's high-quality, they'll naturally mention your brand without you having to ask.
#3 Become a Syndicated Columnist
Guest posting is one of the most important elements of a link building campaign. But you can sometimes get your content — and links — placed on super-authority sites in your niche by offering to become a syndicated columnist.
For example, in the marketing and small business space, news sites like Inc.om and Forbes.com openly accept regular contributions from industry professionals:
Also, regularly contributing to an authority site positions you as an expert in your niche (which is important for generating natural backlinks).
#4 Do Roundup Blog Posts
Roundup blog posts — where you gather the opinions, insights or quotes of experts — tend to perform really well from a traffic, buzz and link building perspective.
Remember: influential bloggers love to show off and get attention just like everybody else. When you feature them on your site, they're very likely to link to you so they can show off to their followers.
Because roundup posts tend to include dozens of experts, the likelihood of generating this type of "ego bait" link building increases significantly.
#5 Conduct and Industry Study
People love linking to and sharing results from interesting studies.
And if you can create a quality industry study that answers and important question people in your industry have, you can get links to your site without having to lift a finger.
So ask yourself: "What big questions does my industry have that I can answer with a study". Then answer that question with hard data via your own research, a survey or an experiment.
#6 Start a Scholarship
Scholarships are a great way to legitimize your brand while giving back.
They're also really effective for getting links from .edu sites, which tend to hold a lot of sway with Google.
Just set up a scholarship that gives away at least $500 and reach out to .edu pages that list scholarships, like this one.
#7 Invest in PR Efforts

Public relations (PR) may seem like something reserved for Fortune 500 companies. However, even if you run a small business, you can often get coverage (and backlinks) by media giants like The Wall Street Journal using a free service like HARO.
It takes some legwork to get press mentions like this, but they're some of the best links you can get.
#8 Ebook Directories
For some of the easiest links on the planet, follow this step-by-step plan:
1. Collect some of your best blog posts into a Word document
2. Turn that Word document into a PDF
3. Make an ebook cover and attach it to the PDF
4. Submit the ebook to ebook directories, like Free-Ebooks.net.
#9 Update Someone Else's Content
Have you ever come across an article on the web and thought to yourself, "Wow. This is really out of date."?
If so, you may have a golden link building opportunity starting you in the face.
Just reach out to that content's creator and offer to update their content for free in exchange for a link.
It's a win-win!
#10 Buy Old Blogs
There are hundreds of old, neglected blogs out there in any niche.
One strategy top SEO agencies employ for their clients is to buy blogs that the owner has basically neglected.
When you do, you get the domain and all the content in your hands. Then, simply add links to your site in the content and you just got a few contextual links without having to do a ton of work.
#11 Claim Your Images
If you've ever created a unique image — like a photograph or a diagram — it's likely someone on the web has used it without permission.
You can find them fairly easily by entering the image's URL into Google reverse image search and seeing where your image shows up:
Then it's a matter of reaching out to sites that have used your images without linking back to you and kindly asking for the link you rightly deserve.
#12 Ask Customers
Do you have a loyal base of raving fans?
If so, it's likely that some of them have blogs.
What you want to do is look for people that mention your brand online (you can use free Google alerts) and see if they've linked to you. If not, reach out and ask them to exchange their text brand mention into a link.
Image Source: Flickr