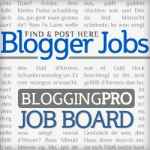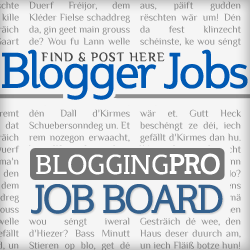 Happy Halloween! Here are the job board highlights from this week.
Enjoy the weekend!
A digital marketing group is currently seeking a Contract Internet Marketing Writer to generate written material for the various stages of online marketing campaigns including copywriting, blogging, SEO campaigns, email marketing, and social media. You'll need to commit to 5-20 hours per week.

Got the funnies? Smiles For All, LLC needs people who can contribute funny stories, photos, and podcasts. Compensation depends on the type of content you contribute.
If you write well and are knowledgeable in economics, financial markets, and stocks, you might be the person Wyatt Research is looking for. They have a new income investing newsletter, and they need a writer to provide quality content.
Peter Glenn Ski & Sports is seeking an experienced freelance web writer to create unique keyword-rich product descriptions for our e-commerce website. We are looking for someone with significant wakeboard and waterski experience – a gear expert familiar with major brands and technology. You need to understand the anatomy of a wakeboard and waterski, and how different designs affect performance.
Author: Noemi Tasarra-Twigg
Editor of Splashpress Media, writer, and geek bitten by the travel bug.