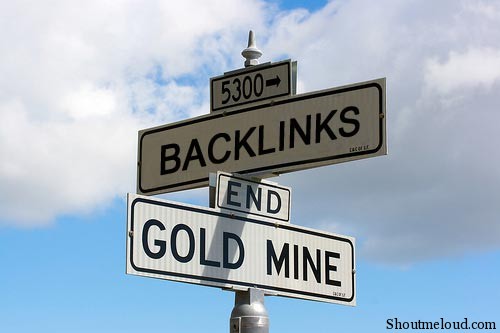 Blog links help increase your audience and produce plenty of results. That doesn't mean they are easy to manage.
Effectively linking back to your blog and posting links to your best posts can prove challenging, particularly if you are short on time or don't have much experience in sharing your blog with others. Mistakes can hamper your success and alienate people who might have otherwise become loyal readers.
To avoid missed opportunities, you should try to dodge these five common linking errors.
1. Missing key tracking elements
A strong blog link starts with a strong blog. In order to share properly, you need to have the proper metadata in place, too. When creating a post, fill in all those important elements that define it and give software the right indications when posting.
This means creating not only an SEO title, but also a brief description and collection of keywords used in the post. It can be easy to forget these if you aren't used to incorporating them, but this creates serious problems when sharing: Links have nothing to show and end up publishing an ugly URL format or similar type of information.
2. Creating links anywhere and everywhere
At first, it can seem like inserting as many shares and links in as many places as possible is your best strategy. But indiscriminately linking to your posts wherever you can is a mistake. Focused effort is more effective, less annoying to readers, and more time efficient.
Link to your post only in appropriate comments or forums. Add distinctive keywords that focus on subject matter. Refuse to buy links or use spun content. When in doubt, avoid forcing links where they don't belong.
3. Not understanding link bait
This goes hand-in-hand with the mistake of spreading links into as many places as possible. You need to understand what your readers like and want before you share your post widely.
Pay attention to why people should follow your link: Give them a very clear reason. Ask for input, or indicate an unusual feature that makes the post worthwhile. Interesting news, inside information, fun infographics or visuals, polls, quizzes … all of these can help you net more readers, but only if you publish and then link in the right places at the right times.
If your blog is designed to win customers or attract investors and buyers, then focus on more professional, value-adding topics. If your plans involve selling your blog or company eventually, this blog history will highlight your expertise and company history for a prospective buyer.
4. Creating automatic posting disasters
Automatic sharing can be a great tool. With one click, you can post a link to your blog on Facebook, Twitter, LinkedIn, and other places whenever you publish something new. But this also creates a dangerous situation where automatic posting can exploit itself.
Based on the social aggregators and networks that people use, they might see your original post, the post from your Twitter account, the post from Facebook, and the post from your blog subscription, all at once. That gets tiresome for readers, making them more likely to block you.
So take it easy on automatic posting, or stick to manual posting if you aren't publishing a very high-content load.
5. Forgetting about old posts
Old posts are in the past, right? Wrong. Dismissing or forgetting old posts is a lazy habit that can make it difficult to win an audience. You're losing a key method of sharing posts if you don't link back to your own content here and there. When writing a new post, don't hesitate to use an old post as an example, a source of additional information, or an alternative viewpoint.
Ultimately, this generates more views and better results.
Author: BloggingPro