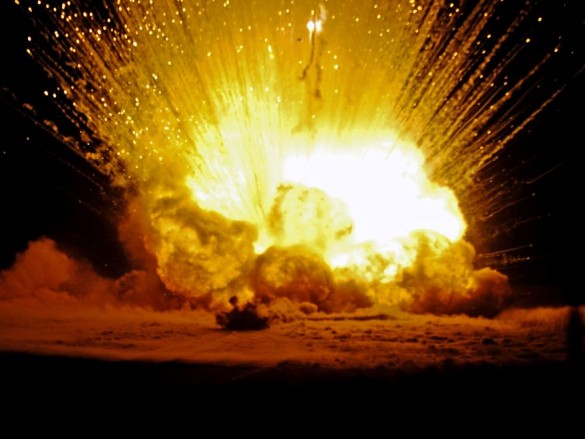 There is a powerful method for making the number of people reading your blog explode.
This method isn't new to everyone, but there are still people that aren't using it and there are others that could benefit from a fresh perspective.
What I'm talking about is tapping into industry influencers.
Why influencers?
Picture it like this: you've just started a blog and you have no audience to speak of, but you want to get some traction and you want it quick.
Industry influencers – you know, the 'ballers' as they have sometimes been described – already have a well-established audience and you can use the right 'big content' to effectively tap into that audience.
Interested? Read on…
Research your influencers
Before you even start thinking about the content, you need to actually find these industry influencers and, while you can use Twitter, Google+ and various other platforms, there are a few tools that will give you a serious head start here:
There are also some great guides that go into a lot of detail on exactly how to find influencers, like this one on KISSmetrics.
Warm up the relationship
It's also important to keep track of your relationships with these influencers, which can be simple initially but, when you start to scale up, it can be easier to use a spreadsheet or a tool that will make this even easier.
I previously mentioned Inkybee, which is a great tool for this and is geared towards blogger outreach and PR specifically, which is a great match up with keeping track of relationships with people online.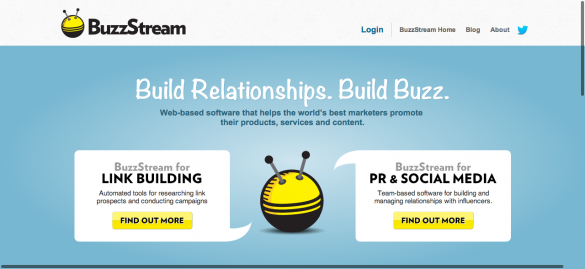 You could also try:
BuzzStream – a great tool that's best known as a CRM for link builders, but it also has a powerful feature for keeping track of individual influencers
Nimble – an impressive CRM by any standards, allowing you to synchronise all of your activities online. It includes engagement tools, social listening and a mobile app, so this is a powerful tool
Kicking off a relationship with industry influencers online needs to start off with something flattering or by helping them out in some way. This can include:
Sharing their content and telling them about it
Leaving them a comment on their blog
Emailing them some positive feedback
There's lots of ways to get the ball rolling and there will be certain opportunities that will jump out at you, so it's important to be as creative as possible.
Don't ask them to do anything for you, just use this opportunity to get on their radar!
Put together the right content
Before I dive into this section, let me just quickly explain the 'big content' thing a bit more.
Big content is more than just a really long blog post – it's also detailed, valuable, sharable and not restricted by any one content type (i.e. a blog post), you can use apps, video and graphical elements too.
The best place to start is with blog posts, and there are a few types you can use that are extremely effective:
Industry round-ups
Interviews
Group interviews/crowd sourced
You can use regular blog posts, ultimate guides, tutorials and all the rest too.
The pivotal element here is incorporating positive mentions of influencers into your content.
Some people take a more critical approach, but on occasions this can either go crazy (in a good way) or potentially backfire.
The truth is that when you say awesome stuff about people – good things generally happen.
Good things like: more social shares, expanding your audience and more traffic.
Out of the examples mentioned above, there is one particular content type that is gaining a lot of popularity, because it gives the opportunity to feature a lot more influencers than most other pieces of content. That and the fact that the influencers are more invested in promoting the content, because they helped write it!
I'm talking about group interviews.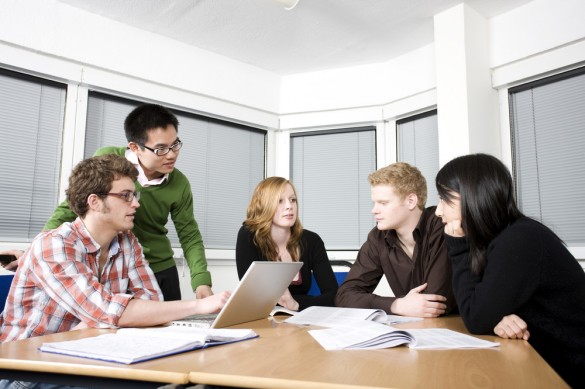 Source
Here are a few examples of group interviews that have done really well:
55 SEO Experts Reveal 3 Favourite Link Building Tools
This group interview earned links from over 50 referring domains, 2,140 FB likes, 99 Google+1's and 276+ tweets. Among the referring domains were Search Engine Land and some other very big sites.
The Most Actionable SEO Tips Ever
Most blog posts with this title usually under deliver, but not this one; this post earned links from over 70 referring domains, 1,091+ tweets, 369+ Facebook likes, 280+ LinkedIn shares and 880+ Google+ 1's. It was also featured in the Moz Top 10 and gained an incredible amount of traction.
Let influencers know about it
It's all well and good taking loads of time putting together an amazing blog post or piece of content that mentions loads of influencers, but if you don't let them know about it or ask them to help you share, then chances are that it will have been wasted.
Here are a few things that you need to do:
Schedule Tweets with @mentions of influencers
Tag influencers in Google+ posts
Tag influencers in Facebook posts
Email influencers and ask them to help you share the post
You can't force an influencer to link to your content or even share it – that's up to them, but providing you attempt to enlist their help to spread the word, that's all you can do.
You'd be surprised how many influencers are open to the idea of sharing content that says awesome stuff about them.
As a final step you also need to make sure you promote the content to everyone else, not just your influencers. Fortunately there are a number of steps you can take to get better results, especially on social media.
Over to you
Getting more traffic to your blog doesn't have to be as difficult as a lot of people make it, although it's easy to fall into that trap – we've all done it at some time.
If you follow this guide and put the time and effort in, then you will get results.
What traffic generation methods have you managed to get results with?
Rebecca Price is a marketing specialist currently working for Davpack. Rebecca's specialty is helping businesses become more visible online.