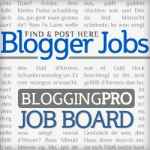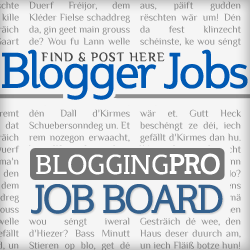 How was Thanksgiving? I'm sure you're all set for Black Friday, so here are some jobs that can help you recoup your earnings.
Have a great weekend!
What does nerd mean to you? If you can answer this with passion and honesty, and you can write about different kinds of nerds and what they like, then you might be the one TheNerdyBomb is looking for.

Looking for: writers to research ideas and write short pieces of content for a new iOS app that's all about photo challenges for Instagram. If you are an iPhone user (iOS7) and an active Instagrammer, go for it!
A company is looking for a talented copywriter to help come up with emails for email blast, help with website content, help with wording of marketing material and other work as needed. Would be beneficial if you have written specifically for the wedding industry and/or have a particular love for the wedding industry.
Gadizmo needs a gadget/tech blogger who is NOT just another average blogger. They are looking for someone who will take pride bringing the website to the next level with their creativity and share in the growth once they do.
Author: Noemi Tasarra-Twigg
Editor of Splashpress Media, writer, and geek bitten by the travel bug.