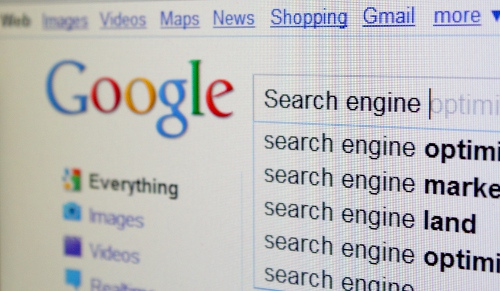 Today on the Internet, standing out is harder than ever, but it is more important than ever in today's hyper competitive market. If you can build a website that is designed in a way that is attractive to both people and search engine algorithms, you can increase your rankings on various search engines, including Google.
Whether you're designing a simple 3-page introduction site to a site for a corporation with hundreds or even thousands of pages, each site must have a number of particular design elements in place so it will be able to fully benefit from launching an SEO campaign. Here are some tips to keep in mind when designing or refining a website for higher search engine rankings.
1. Keep size in mind
A website's size can have a significant effect on the rankings you are able to achieve with it in the major search engines. Search engines, as a rule, are happiest when they have lots of content to work with. This means that if you've only made a few pages on your website and you have competitors with dozens or even hundreds of pages, you might have a hard time obtaining an excellent ranking for your site on the Internet.
You sometimes will find it a challenge to write up several pages of data regarding your products or business. If this is the case, then it might be beneficial to consider making some free resources for people who visit your site. This might help you when you try to increase your website's scope, and that will win you favor with search engines. At the same time, you can keep visitors browsing through your page for a longer period of time, which might lead to more sales.
2. Sites based on graphics
While it might seem obvious that you'd want a site that is aesthetically pleasant in order to gain more viewers for your products, it is often more difficult to optimize these kinds of pages. This is because a search engine robot is not capable of reading any text located within an image or an animation.
As a result, the robot might just see a tiny bit of text, and if you remember the main point in the first tip, it's that you aren't going to get good rankings if you only have a small bit of content on hand.
If your site is designed in such a way that you really need Flash or heavy graphics and animations, you should really think about making a part of your site that is based in html that visitors can also access. This part of the site will likely fare much better in your search engines, and the new visitors to your site will also be able to visit either your html or graphics based site.
3. Keep your information updated
Not only does out of date information look poorly organized by visitors, it might also cost you some of your better rankings. Sites that update themselves often tend to obtain higher rankings than sites that never change, particularly in industries that are more optimized toward fresh information. You might want to have a blog that is frequently updated or a part of your site with current information that deals with news related to your organization.
Derek is currently blogging for Hudson Horizons, an integrated web agency located in northern New Jersey. He enjoys blogging about SEO, web development, and social media marketing.