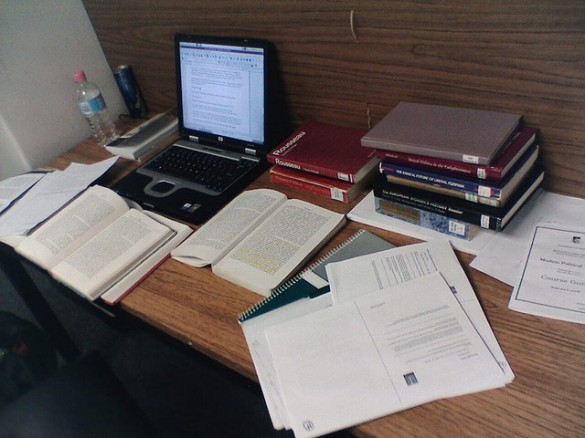 As entrepreneurs launch businesses all over the world, many business owners often wonder why their websites sit like isolated rocks on the expanse of a desert. How is it that some businesses do so well and many don't? What is it about some blogs – as another example – that succeed and make money while most other blogs fade into the oblivion?
There has to be something missing for many businesses that don't make it online (or offline).
That something, surprisingly, is the forgotten (or often dismissed) art of writing.
There was a time when writing was for writers. While copywriting was already at play for traditional businesses, it wasn't regarded as important. The times were different then.
Thanks to the Internet, writing has taken a new meaning. It's the content creators (with elaborate and continuous focus on writing or creating content) that succeed on the web today. Pick up any business (small or big) from General Electric and Coke to startups – and they are all publishers.
To publish, you need to write.
If you could sell, you may start any business. Or so they say. For digital marketing, you might just have to tweak that a little. If you can write, you could sell, market, and succeed with any business online or offline.
I don't mean "writing" synopses, essays, or boring business letters. I mean writing as in developing copy, creating content, and everything else that you have to do for marketing and promoting your business online. Your writing skills are more important than you care to admit. Here are ways to prove how that's true:
All businesses are writing businesses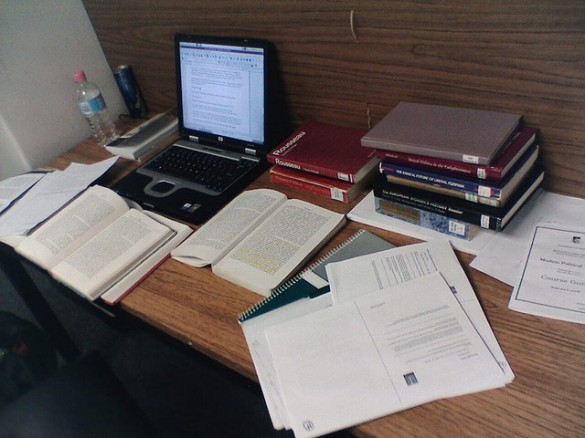 Source: Flickr User Tim Riley
It's incredible that we don't think of it much but every business is a writing business. To start with, "writing" itself is a business where you have legions business ideas based specifically on writing.
In terms of skill-based enterprise, writing is one that can make you money or succeed, according to Lauren Simonds of Time. You don't have to be an expert in writing; you just have to write well enough for any one medium, and for long enough, and you'll eventually get there.
Writing is in every business
Meanwhile, practically every business would have a lot of people communicating with each other. There are countless intra-business and inter-business emails, letters, documents, legalese, files, reports, memos, forms and documents that organizations create and spread.
Elsewhere, copywriters create copy that helps aid selling, marketing and advertising, C-level executives and their secretaries settle on the structure and specifics of business plan components, technical writers take up the job of giving meaning to complex jargon and create help files and FAQs for users, etc.
Whenever a company uses audio or video, the content needs a script too – that's writing again!
Marketing is all about the written word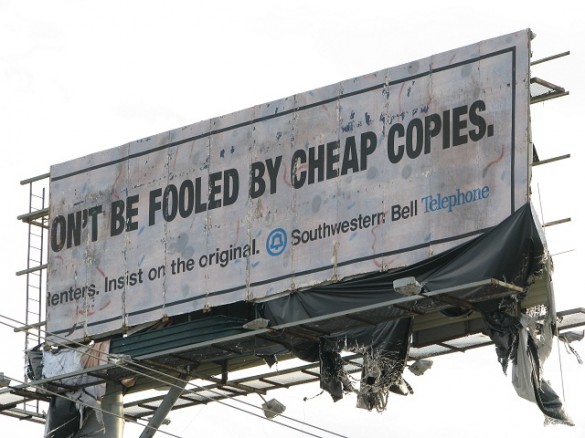 Source: Flickr User Kirk Kittell
Every piece of advertisement, blog post, downloadable report, whitepaper, web copy, and tons of other assets specifically used for marketing have writing at the core. Marketing and advertising have been defined by the creative rendering of text and graphics together to achieve business goals.
That's exactly what writing can do for businesses. For offline marketing, print ads and press releases would have the bulk of information in the written form (with a few asset classes requiring graphics). For online marketing, you have probably already realized how important content marketing is and what role writing plays in help launching and promoting your business.
Online businesses depend on writing alone
Online businesses – whether they are purely online or brick-and-mortar businesses with an online presence – depend completely on writing. Starting with your website and covering every channel available to digital marketing, it's all about "creating content." Website copy, blog posts, whitepapers, podcasts, videos, and all types of content assets you create need you to write. If you have an ecommerce site, you'd have to write to optimize for conversions, in addition to writing product descriptions, legal agreements, policies, shipping disclosures, etc.
Even sellers on eBay and Amazon have to work on their product descriptions.
For practically all types of business, you also need to write for social media updates, newsletters, slide decks and cheat sheets.
The writing never stops. For all online businesses that ever wondered why they failed, it was because of not "writing" enough.
No one can get away with not writing.
Informational products and publishing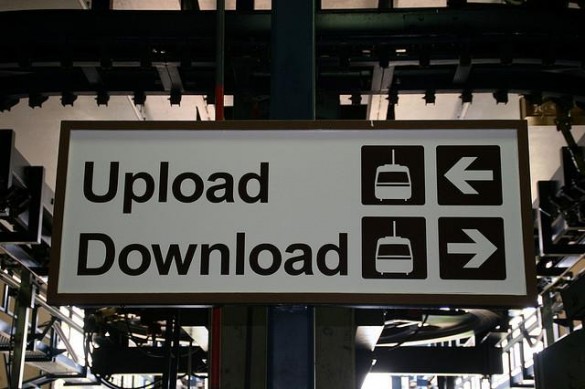 Source: Flickr User John Trainor
Out of the various types of online business models, businesses that revolve round informational products and general publishing are the ones that are emerging on top. Virtually every blog and online publication runs on this model.
For many of these publications, writing by one person isn't even enough. Often, a whole team of writers is recruited to keep the publication going. Motley fool, for instance, depends on hundreds of freelance writers scattered all over the world to keep the publication going. That goes for all other popular blogs – across various niches – such as Read Write Web, The Economist, and The Financial Times.
Then you have informational products: everything packed and presented as a value-added information product is sold today – from individually produced eBooks to company-backed publications; from people like you and me writing and self-publishing on Amazon to research-backed reports and surveys.
Marketplaces such as Clickbank.com also facilitate publishers (of digital products created mostly by individuals) to rope in enthusiastic and entrepreneurial affiliates.
If you can write, you can launch and run any business. It's a little quirky to think that writers were once poor. Today, it's those who can write or create content continuously and well who succeed.
How much content do you create for your business? How well does content work for you? Please let us know in the comments.
Rohan creates digital master plans at E2M Solutions for companies seeking advanced search marketing services. He also works on mobile UX improvement for startups and sui generis brands at OnlyDesign.org. Hit him up on Google+ for a chat on any of these areas.