This may be the year for you to re-engineer your blog marketing. Unless you're totally satisfied with your 2012 and 2013 results, doing things in the same way om 2014 will produce the same or poorer results. Keeping your blog fresh is key to not only satisfying your existing readership but also to attracting new ones. Here are some tips to enhance your blogs and make them work harder and more efficiently for you in the coming year.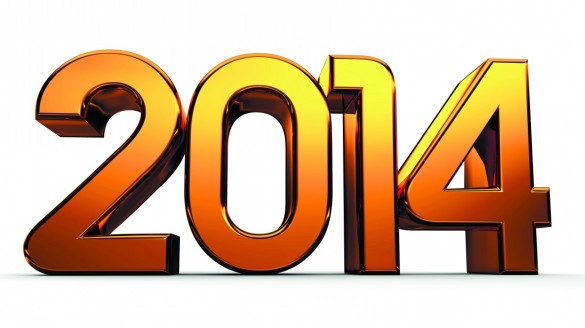 More targeted visitors
A blog should be geared to producing more targeted visitors. Your blogs should show that you are an authority in your subject area and you'd like to thank the readers by providing them with articles they'd enjoy.
Personalised Gifts Shop in the United Kingdom is an e-Commerce site that offers a full range of gifts. Their blog site is a perfect example of targeting the right audience. With posts such as "DIY Christmas Decorations," and "Modern Day Alternatives to Sending Christmas Cards," the blog delivers stories to a demographic the company has targeted as innovative and creative gift-givers.
Repurposing content
Arnie Kuenn at Content Marketing Institute thinks the key to achieving a better return on one's investment in creating content is to "repurpose the content," to make it fresh. He points to "numerous content pieces can stem from just one main idea, each catering to a different audience in a unique way. The process of repurposing can save you time and money and extend your initial content marketing investment, making it a worthwhile strategy."
Revive old content
What's old can be new again. If you've been blogging for years, you should have some great material in your archives that newer readers may have never seen. Reviving old posts can also be a time-saver – all you need to do is update the items that have changed from the old to new publishing dates. Also when writing a topic that mentions an older topic, always remember to link to that article. As an internal link, this improves your search engine optimization (SEO) and again is another opportunity for your older material to be reviewed by visitors new and old.
Build your mailing list
While folks may be using email somewhat less than they did in the past, it's still a sound marketing tactic that works with consistent communication over time. However, in addition to collecting email addresses, also communicate with your customers who have followed you on the social networks, particularly Twitter, Facebook, Pinterest and LinkedIn. Engaging with them in social communication will reinforce your email mailings, because as in every good advertising campaign, repetition of your brand's logo and messaging is key.
Be a better commenter
Fashion blogger Ashley Robison discusses how difficult it is to get readers to leave comments. For the few that you do get, it's important to respond. Robinson says it carries a strong message to your readers. "It tells your readers, 'Hey! You're golden. Thank you for responding, and I know you're there. I can't do this without you. Your support means everything,'" notes Robinson.
Additionally when a writer responds to a reader, it often brings them back to the site, it refreshes their memory and perhaps inspires them to share your blog wider on their social networks.
Optimize for readership not search engines
With Google's reengineered algorithm Hummingbird, it's more important than ever that your content be optimized for your blog's readership, not for search engines. Google will now penalize publishing sites that 'over optimize' their content, and actually rank your SERPs (search engine results pages) lower than they would have. In some instances, they have pushed blogs so deep into their ranked pages, that they virtually have become unsearchable.
Conclusion
Blogging in 2014 should show commitment and determination. Done right, even though it takes a lot of time, its end result does produce measurable return on investment. Today's tips will put you on the right path to making your blogs work harder for you in 2014 and beyond. But being diligent in finding other methods should always be consideration for further improvement.
Author: BloggingPro