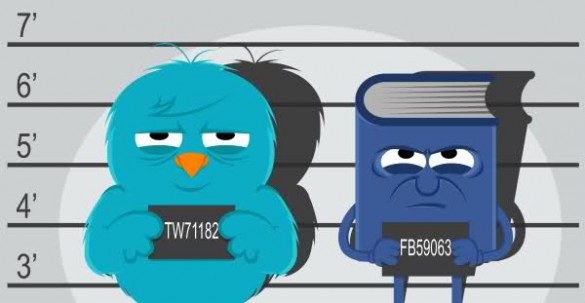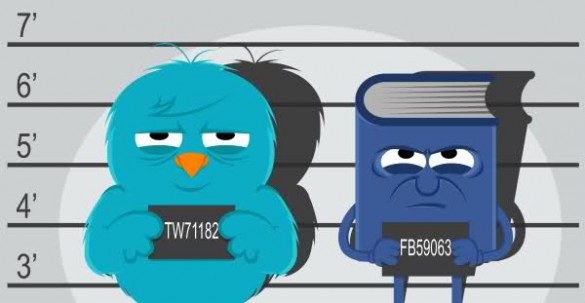 Source
In today's society, most people don't think twice about posting all the details of their lives to social media accounts. It's a way to stay connected with friends and family and a way to establishing ties with new people. Usually, it's harmless enough. However, some don't seem to understand that a little bit of discretion is a good thing. In some cases, social media posts can lead to more than an embarrassing moment or a total loss of dignity. According to the bail bond agents at Around the Clock Bail Bonds, there is a noticeable increase in defendants being charged due to comments or postings on their own social media accounts. These criminals don't appear to have any boundaries when it comes to social media.
Notable Crimes Caught by Social Media
Dupree Johnson
In the case of 19 year-old Florida resident, Dupree Johnson, his selfies posted on Instagram turned out be his undoing. Johnson posted photos of himself posing with several illegal weapons and even stolen goods. When the photos were made public on Instagram, suspicious police quickly served a search warrant. In the search, police found a massive and valuable stash of stolen items, guns, and cash in Dupree Johnson's possession. The Florida teenager was charged with 142 felony counts and his bail was set at $60,000.
Justin Carter
For 19 year-old Justin Carter, a tasteless comment on Facebook landed him in jail with a bail set at an astonishing $500,000. Because his family could not afford the bail bond, Carter spent five months in prison before an anonymous donor posted the bail on his behalf. The Texas teenager posted a sarcastic comment on Facebook claiming he was going to shoot up a kindergarten school. His comments did not go unnoticed and soon a concerned citizen reported Carter to law enforcement. Soon after, the teenager was arrested and facing a felony terrorism charge. His case caused an uproar in the media, particularly among free speech activists.
Matthew Wood
Matthew Wood, a 19 year-old from England, spent thee months in jail after posting thoughtless comments about two young children who had gone missing. His comments range from hurtful to truly obscene. Originally, authorities took Wood into custody to protect him from a angry mob who had seen his comments. However, he was eventually sentenced due to the public outrage over the comments.
Jacob Cox-Brown
An 18 year-old in Oregon was charged for a hit-and-run accident after he posted about the incident on Facebook. Jacob Cox-Brown made the very unfortunate decision to drive drunk, hitting two cars in the process. Thankfully, the cars were empty and no one was hurt. He might have gotten away with the incident had he not taken to Facebook to brag about his crime. After seeing the post, several of Cox-Brown's Facebook friends reported him to law enforcement. The teenager was charged with "failure to perform the duties of a driver" on two separate counts.
Think Before Posting
Clearly, the message here is to think before posting. It's easy to get caught up in the moment and make off the cuff comments, but you never know who is taking notice or how that post will be perceived by outsiders. Now that employees and lenders are paying close attention to online remarks, it seems that no one can afford to post comments or pictures without consideration, even if those comments will not land you in jail.
Around the Clock Bail Bonds serves Travis, Hays, and Williamson County, Texas. For more information, visit their Facebook or Google+ page.