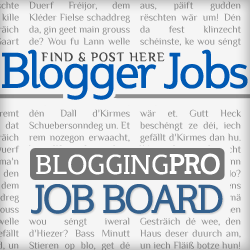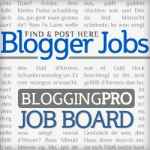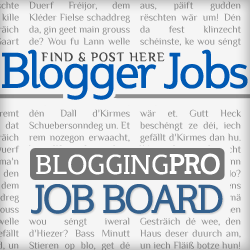 Good morning! I hope you are being kept busy with a lot of new jobs this January.
Here are some more to look at from the job board highlights.
A company is in search of an Internet-savvy individual to provide high-quality web content. MUST be able to write accurate legal content (personal injury, divorce law, court reporting, etc), as well as other industry-specific articles (healthcare, auto, music, TAX SERVICES ESPECIALLY, etc.).

A new online publication is seeking writers who are licensed therapists or certified personal fitness instructors. This is a great opportunity to show off your knowledge to a large audience and promote your services while receiving payment for your written articles.
Soccer International have a number of vacancies for part-time, online writers to provide news, information and analysis on various leagues including: Spanish La Segunda, Italian Serie B, Brazil Serie A, Japanese J-League, Swedish Allsvenskan, and Norwegian Tippeligaen. If you can produce specialised match previews and post game reports, you might be the one they're looking for.
Looking for writers with experience blogging/writing about blogging, marketing, traffic generation, and entrepreneurship. Some topics: blog monetization, membership sites, copywriting, content creation, post engagement, search engine optimization, traffic strategies, design, list building, conversions, split testing, and any other creative topics you can think of in that realm.
If you are an experienced and passionate guest blogger then this job is for you! Iris Signals is looking for a number of dedicated and enthusiastic individuals to join their growing team of guest bloggers.
Author: Noemi Tasarra-Twigg
Editor of Splashpress Media, writer, and geek bitten by the travel bug.